Trending:
She is waiting for Russia to liberate Kharkiv: SBU and prosecutor serve suspicion notice to vice-world champion who was taken to Russia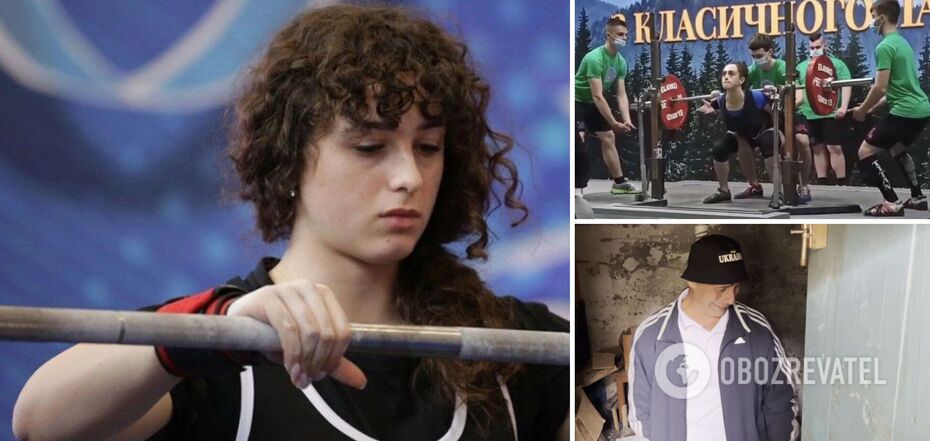 Diana Gvagvalia is now in the territory of the Russian Federation
The Kharkiv Regional Prosecutor's Office and the Security Service of Ukraine have served a notice of suspicion to Ukrainian vice world powerlifting champion Diana Gvagvalia. The 20-year-old athlete is accused of justifying Russia's armed aggression against her country through the media.
Diana is a native of the village of Bayrak, Izyum district, where she met Russia's full-scale invasion in February 2022. Together with her family, the athlete was under occupation for six months. And after a successful counteroffensive by the Armed Forces of Ukraine in the Kharkiv region in September 2022, Gvagvalia left for Russia.
Although it was initially believed that the Russian military took Diana, along with her mother and family, by force. This was reported by Diana's father, Jeyran Gvagvalia, who is from Abkhazia and hates the Russians, who have already taken everything from him. In the spring of 2022, he was forced to leave for Kharkiv for a few days and then could not return home because the Russian military threatened to kill him.
When Jeyran finally got to his village in the fall after the liberation of Bayrak, he saw that the Russians had kidnapped his wife and three children and taken them to an unknown destination.
"This is my house, it is registered in my wife's name. It's mined further, you can't go there. They knew the owner would come. They are very angry with me because I did not surrender and I am not going to do so. They have taken everything from me since childhood in Abkhazia," Gvagvalia told hromadske.radio upon returning home.
"We don't steal, we live clean. We have not done anything to anyone. I have an accent, but can a person be bad because of an accent? It doesn't matter who speaks what language. It is important to love the country where you are. I had four children here," Diana's father said.
Gvagvalia Sr. showed the basement where his family was locked up and the children slept next to the canned food: "This is where my child slept, and the Russians were walking around and eating." The fact that the Russians took away Ceyran's three children and wife was confirmed by his neighbor Vasyl, who also survived the occupation.
After such a dramatic story, Diana appeared in the media on March 1, 2023, giving a commentary to the pro-Russian Telegram channel Malkevich Live, which was also broadcast on the St. Petersburg TV channel and some channels in the temporarily occupied territories of Ukraine.
The athlete told the Kremlin propagandist resource that she is still a third-year student at the Department of Athletics and Power Sports at the Kharkiv State Academy of Physical Culture. But Guagvalia studies remotely, and when she hears something bad about Russia, she immediately switches off. She wants Russian troops to recapture her home.
"I am waiting for the liberation of Kharkiv very much. I want to go home. I believe in this victory," Diana said.
The girl also commented on the sanctions against Russian athletes, emphasizing that she would refuse to participate in the Olympic Games under a neutral flag.
It should be noted that in 2021, the suspect Gvagvalia became a silver medalist at the World Women's Powerlifting Championships in Sweden and fulfilled the standard of Master of Sports of Ukraine. Also in May 2021, Gvagvalia became the winner and record holder of the Ukrainian Classic Powerlifting Championship.
After the World Cup, Diana was congratulated by the mayor of Balakliya, Ivan Stolbovoy, who was also notified in absentia of being suspected of collaborating with the Russians during the occupation of the city. Currently, Russian propagandists are titrating the girl as a "master of sports of the Russian Federation." And in Ukraine, the issue of putting Gvagvalia on the wanted list is being decided.
Earlier, OBOZREVATEL reported that Ukraine's traitor Karyakin came under fire and complained about a "very scary sight".
Only verified information on our Telegram channel and Viber. Do not fall for fakes!