Trending:
Russia's "strike on the coalition that doesn't want to see us" only provoked mockery online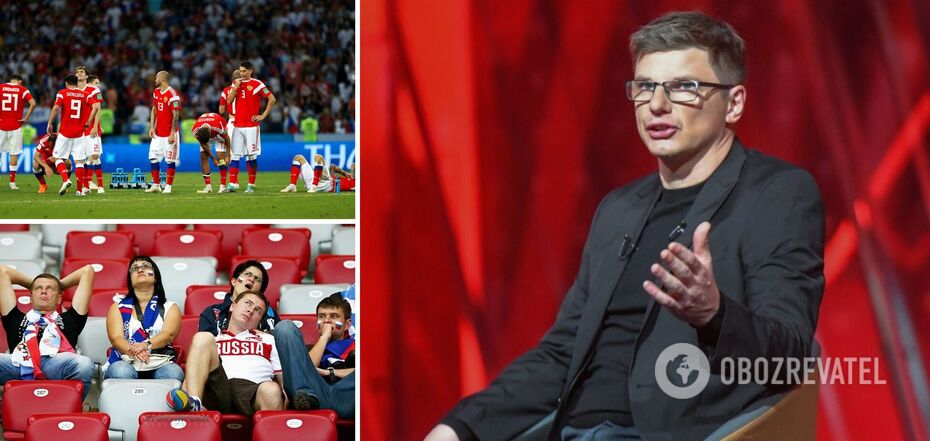 The formerly famous footballer tried to solve the problem with rivals for the Russian team
Famous former Russian national team player Andrei Arshavin, who now works as an expert on the Russian propaganda TV channel Match TV, became the laughing stock of Russian fans after his decision on how the Russian national soccer team should regain credibility. Arshavin's words that the current Russian national team needs to play a friendly against Brazil caused hysteria among fans.
"Andryusha broke down, he's already speaking in the style of propagandists. Brazilians will agree to play with us only on one condition, if we give a lot of money and that is not certain, because we remember the example of Bosnia and Herzegovina, when their federation gave permission, and most players sent their own federation and refused to play. The same may well happen here, when the leading players (from the top leagues) also do not want to play with our national team," Russian users write.
Users are confident that Brazil will not tarnish its reputation by playing with Russia, and if it agrees, it will do it for very big money and will put out a completely non-stellar squad, but players who play in the same Russia.
"I think Brazil will find a way out of this situation by putting the same Malcom, Claudinho, Renan, Douglas, Ivan, Mantuan, Alberto, Wendel, conditional Taliska, half of the Brazilians of the Turkish championship, etc. in the match. That is, if conditional Brazil 5 will play with us, and there will be no questions to any of the top players. And they will get money", - the Russians are sure.
Many people do not understand what the "impact" will be and how it will affect the further games of the Russian team.
"They will play one match and then what? It does not oblige other teams to play Russia, even if there are no sanctions against Brazil. For some reason, we think that everyone is afraid of sanctions, and do not consider that there may be principled reasons. For example, it is unpleasant for conditional Cameroon to play with Russia for political reasons," Russian fans are sure.
Note that the Russian national team was supposed to play Cameroon in Moscow on June 15, but the team from Africa refused to participate in the match. This situation caused a real hysteria among Russian fans.
Only verified information in our Telegram channel Obozrevatel and in Viber.Do not be fooled by fakes!