Trending:
Abramovich refuses to transfer all proceeds from Chelsea sale to Ukraine. He wants to support Russians affected by the war - The Daily Mail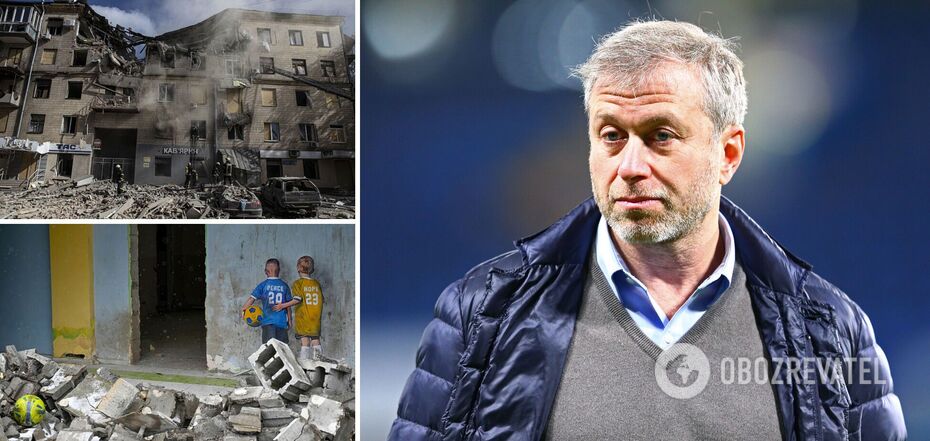 A scandalous billionaire wants to give part of his money to Russians
The 2.3 billion pounds raised from the sale of Chelsea more than a year ago may not reach the victims of the war with Russia in Ukraine this year, or perhaps not at all, The Daily Mail reports. Roman Abramovich wants a substantial part of the money to go to Russia, or rather to Russians affected by the conflict.
The media are confident that neither the UK government nor the European Commission will agree to such a step while sanctions are in place against Russia over Vladimir Putin's aggression against Ukraine.
Abramovich, who is under sanctions for his proximity to the Putin regime, must "give his consent" to the allocation of funds. He has so far refused to do so, as he wants the money to be distributed throughout Russia in addition to Ukraine.
Sources in the Foreign Office confirmed this information to The Daily Mail. British Foreign Secretary James Cleverly said last week that he could not guarantee that the money would be transferred before the government goes on summer recess next month. Ministers will return to work in September.
"We want to make sure that the money that's released goes exclusively to the recipients that it's intended to go to. I need to have full confidence that this is the case," said Cleverly.
"We hoped the money would be transferred last summer, and then we hoped for a positive development in January. Now we hope that the money will start coming to Ukraine before the end of the year, but there is no guarantee that this will happen," the media outlet quoted a source close to the fund that is responsible for the distribution of the funds as saying.
Abramovich was forced to sell Chelsea last year, knowing that he would face sanctions. American billionaire Todd Boley paid £2.5 billion for the club, and after the costs associated with the deal, £2.3 billion remained.
At the time of the sale, Abramovich's press service stated that he "wants the proceeds to be transferred to a charity fund for the needs of victims on both sides of the conflict between Russia and Ukraine".
2.3 billion pounds remain in a frozen bank account in the UK owned by Fordstam, a company controlled by Abramovich, and the Foreign Office has not yet given the green light for the money to be transferred.
The rules regarding the release of funds allow them to be used exclusively for Ukrainian humanitarian purposes.
Only verified information is available in our Obozrevatel Telegram channel and Viber. Do not fall for fakes!