Trending:
Scientists find possible link between gum disease and cancer risk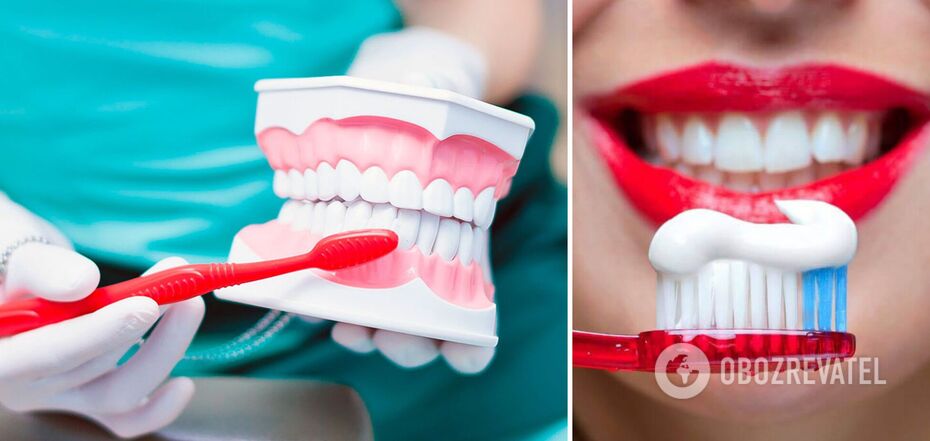 Gum disease is associated with an increased risk of stomach cancer
An alarming discovery published at the end of 2021 linked gum disease to a significantly higher risk of developing stomach and oesophageal cancer. Doctors claim that the habit of poor brushing can increase the chances of these diseases by up to 52%.
Thus, a study by Harvard scientists suggests that microbes that live between the teeth and gums can cause a risk of cancer, writes Express. Gum disease can be caused by a number of factors, but the main reason is plaque on the teeth.
Scientists analysed health data of almost 150,000 men and women. During 28 years of follow-up, people with a history of periodontal (gum) disease were 43% more likely to develop oesophageal cancer and 52% more likely to develop stomach cancer compared to people whose gums were healthier.
The risk was even higher for those with severe gum disease.
We emphasise that the study is observational and does not prove that gum disease causes cancer, but it may mean that doctors will likely consider dental health when assessing overall risk in the future.
However, gum disease is easily preventable, doctors say. The American Dental Association recommends brushing your teeth twice a day, flossing at least once a day, and getting regular dental checkups and cleanings.
At the same time, gum disease is not always painful, and you may not even be aware that you have it. According to the NHS, its initial symptoms may include red and swollen gums and bleeding after brushing or flossing.
Earlier, OBOZREVATEL reported what nevus look like according to an oncologist and how to distinguish a benign from a malignant formation.