Trending:
Invisible war front, or how to protect your mental health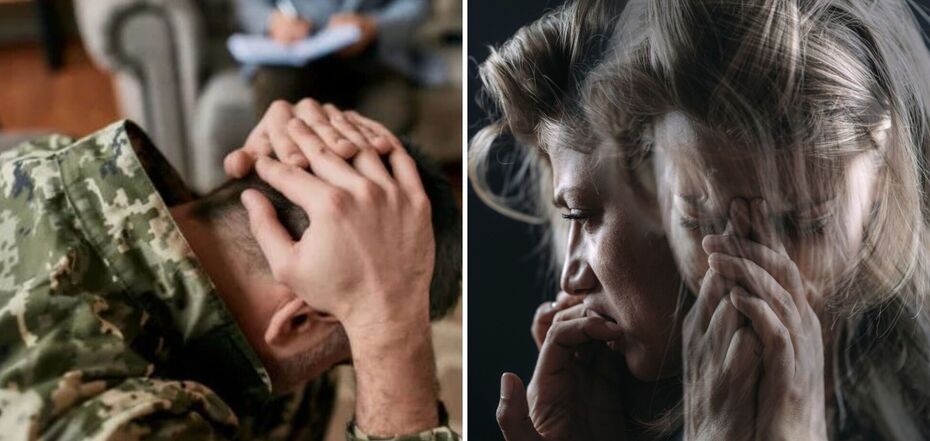 How to protect your mental health in times of war
Russia's full-scale war against Ukraine has radically changed the lives of each of us. Every citizen is going through a difficult period of life. Due to the ongoing hostilities, people suffer from neuroses, so mental health difficulties are quite common at this time. Anxiety, threats to life, shelling, injuries, deaths - all these factors contribute to the development of post-traumatic stress disorder (PTSD).
Foreign studies have shown that participation in war, living in areas where active hostilities are ongoing, or the loss of a loved one significantly increases the percentage of mental disorders among both civilians and the military. Post-traumatic stress disorder, depression, apathy and phobias are on the rise. There is a process of processing traumatic memory, the so-called immune system of the psyche. 70% of people do not have PTSD after a terrible event, and most of those who do have this diagnosis will heal in six months without treatment. However, 30% of trauma survivors will continue to develop the disease.
One of the most important problems that we need to minimise is the use of alcohol and other psychoactive substances as a means of coping with anxiety. It is the myth of alcohol as a sedative that gives rise to the idea of drinking as an antidote to depression. However, in reality, these substances can be very dangerous, and the state of alcohol or drug intoxication affects adequate thinking and prevents rational decision-making, which can lead to aggressive behaviour and violence, which becomes a threat to the life of both the intoxicated person and his or her environment.
We may feel even more stressed, anxious or depressed as a result of our use, and then feel that we need more "doping" to help us cope with these overwhelming feelings of anxiety. This can lead to addiction, which in turn can result not only in serious illness, but also in death.
Doctors say that alcohol-related liver disease is the leading cause of death worldwide.
Today, drugs and alcohol are becoming more accessible, their range is expanding, and mortality rates are rising. Therefore, the state of physical and moral health of the country's citizens is of great concern. In times of war, any cases that may require medical care should be minimised.
It is also important to provide social support to the affected population to protect them and preserve their mental health and psychosocial well-being. Local experts should lead the immediate response. People suffering from mental disorders are often unable to take care of their health as effectively as people who do not have mental health problems. Many people also suffer from physical and mental health problems at the same time. Integrated primary health care ensures that they receive treatment in a holistic way. People with somatic problems should be treated for mental health problems and the physical health of people with mental health problems should be monitored.
The stable psychological state of every citizen of the country is important. Therefore, do not neglect communication with psychologists and use the help of volunteer communities that provide social and mental assistance by submitting your questions via this link - psychological assistance - most importantly, do not keep your feelings inside, share your fears and feelings with your loved ones and family. Also, don't forget to share your impressions and suggestions with our editorial team at the link - OBOZREVATEL team - it is very important for us to know your opinion and your psychological state.