Trending:
How to check which drugs are now sold in Ukraine since April 1 with a prescription: detailed instructions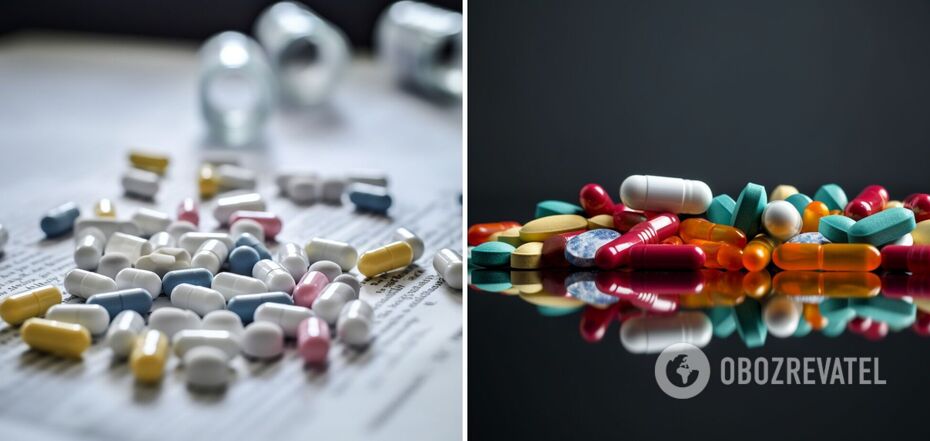 Now Ukrainians will have to get e-prescriptions for the most popular drugs. Since April 1, e-prescriptions for about 60% of medicines will be introduced.
The Ministry of Health noted that the list of prescription drugs has not expanded, but all the drugs that previously had to be available with a prescription, you can buy by using the e-recipe. How to check which drugs in Ukraine are now sold with a prescription, ran OBOZREVATEL.
What drugs require a prescription
Prescription drugs are sold only by prescription. These include:
Antibiotic drugs
Anticonvulsants anti-epileptic drugs
Hormonal drugs
Contraceptive medicines
Blood pressure medications
Medications for heart disease
Certain types of antihelmintic drugs
Allergy medicines
Neuroleptics
Antianxiety drugs
Steroids
Certain pain medicines
Some cough medicines.
For example, magnocor, captopril, bisoprolol, diacarb, or cardiomagnesin will be available only with a prescription.
Analgin, nimesil, and their analogs will also not be available for purchase.
As for cough medications, "mucaltin", ACS, and herbal syrups will be sold freely. Prescriptions are required for medications containing codeine and salbutamol (used primarily for inhalation).
Hormonal drugs - Postinor, L-thyroxine, Momederm, Phenystil - will not be sold without a prescription.
Most allergy medications will continue to be sold freely, with the exception of "suprastin" and "dexamethasone.
Some medications may seem safe, but their use carries high risks. Improper use or self-medication can lead to severe side effects.
How to know if you need a prescription for medication
The instructions for all medications state the medical use and conditions of sale.
You can also get comprehensive information on the website of the State Register of Medicines of Ukraine. It is very simple to use the search.
Enter the international name of the drug (i.e., the active ingredient) into the search box.
In the leftmost column of the table, open the registration certificate of the medicine.
After opening the drug profile, find the sub-item "dispensing conditions".
Check to see if it says "prescription".
If the prescription medication needs to be taken all the time
People who take a prescription drug on a regular basis will not need to go to the doctor each time to get a prescription. If the treatment is long-term or you have a chronic condition, a repeat e-prescription can also be obtained remotely.
Your diagnosis and prescription must be recorded in the system.
Earlier OBOZREVATEL told that Ukraine has established new prices for medicines.
Subscribe to the channels OBOZREVATEL in Telegram and Viber to keep up with the latest developments.