Trending:
"Navalny will kill more Ukrainians than Putin can kill": Korchinsky explained the dangers of preserving Russia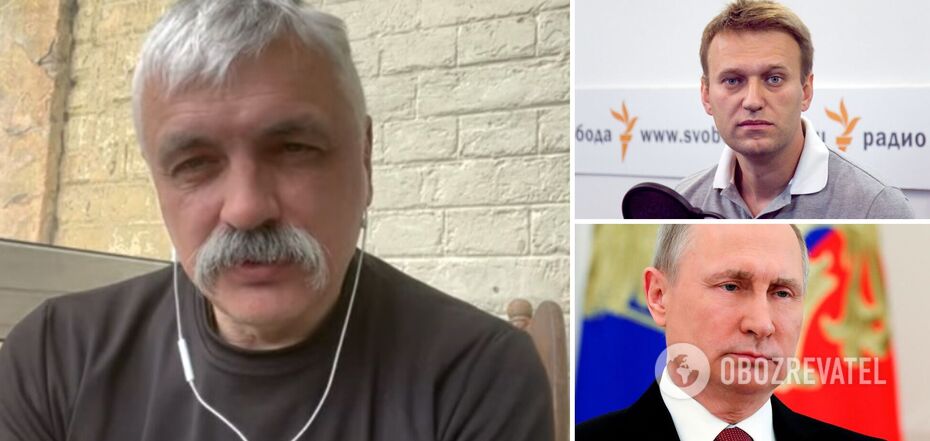 After the collapse of Russia, we can't "let this monster gather again."
One should not hope that the change of power in Russia will bring a change for the better. The Russian oppositionist Alexei Navalny, heading the Russian Federation, can kill more Ukrainians than Russian President Vladimir Putin, so after the collapse of the aggressor country, its revival should not be allowed.
This viewpoint was expressed in an interview with the Orestocracy project by Ukrainian writer and social activist Dmitry Korchinsky. He noted that "Muscovy is an unstable unity," which in the 20th century experienced at least five serious crises that brought it to the brink of existence: in 1905, 1917, 1941, 1991 and 1993.
However, no one took advantage of these events to neutralize Moscow's aggression.
"Crises happen there periodically and happen quite often, now it is on the eve of a new crisis, you just have to take advantage of this crisis," Korchinsky said.
He added that Ukrainians need to join the enslaved nations and "all those who want to get their own" - to take an active stand and "not let this monster gather again," and it "gathers" very quickly.
Korchinsky reminded us that Ukraine rejoiced greatly when the Romanov Empire fell, but a few years later the Bolsheviks seized power and murdered tens of millions of Ukrainians. The pro-Western Peter I also killed many Ukrainians, and Catherine II, a German by nationality, destroyed the Hetmanshchina, the Zaporizhian Sich and finally enslaved the Ukrainian people, he stressed.
"We all rejoiced when Yeltsin drank for good, but then after Yeltsin came Putin, he is worse than Yeltsin. That is to say, to expect that something good could happen there - it won't happen," Korchinsky believes.
He added that every pro-Western Russian politician for Ukraine is "even more frightening than a khan, a slumbering, hairy Putin of some sort."
"We know for sure that Navalny will kill more Ukrainians than Putin can kill, and so we don't need Putin or Navalny there, there shouldn't be anyone there. ...I say it's just either yes or no - so we will disappear, because then we should all quit this war now and go to Australia away from it, and if not, we should realize that we have the mission to finish this monster. Not only us, I hope, many of the enslaved peoples want, but us first and foremost," Korchinsky stressed.
As reported by OBOZREVATEL:
- Korchinsky stressed that the war in Ukraine is existential in nature. It is not worth counting on investments from the West, so it is better to take resources from the losing Russian Federation.
- It turned out that Yeltsin called Ukraine "the main destabilizing factor".
- Terrorist Igor Girkin said that recent statements by Wagner owner Yevgeny Prigozhin indicate a split in Russian elites.
Only verified information in our Telegram channel Obozrevatel and in Viber. Don't be fooled by fakes!