Trending:
How to make apple charlotte with a crispy crust properly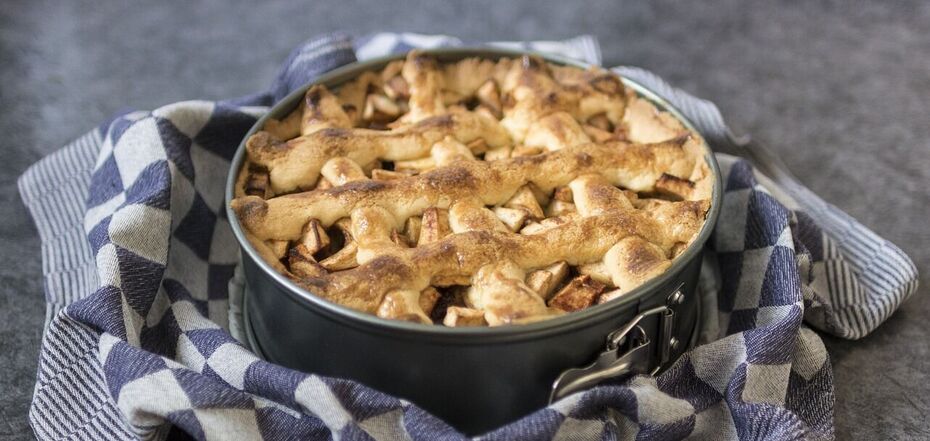 Apple charlotte. Source: pixabay.com
Apple charlotte is one of the most delicious fall pies based on soft dough and juicy apple filling. It is very important to prepare the base correctly, namely to beat the eggs so that the dough is fluffy and has a crispy crust.
Food blogger Victoria Panasiuk (viktoria.panasiuk) shared a recipe for apple charlotte with a crispy crust on her Instagram page.
Ingredients:
eggs - 3 pcs.
sugar - 200 g
flour -150 g
apples - 4 pcs
vanilla sugar - 10 g
baking powder - 1 tsp.
salt
lemon zest if desired
cinnamon to taste
Method of preparation:
1. First, beat eggs at room temperature with sugar until fluffy and light for at least 10 minutes. This is what affects the formation of the crispy crust.
2. Add lemon zest, sift the dry ingredients, and mix with a spatula.
3. Peel and chop apples. Remove the base.
4. Pour half of the batter into the mold, add apples and sprinkle with cinnamon. Then pour the rest of the batter.
5. Bake at 180 degrees for 40-50 minutes. Enjoy your meal!
You can also find more recipes on OBOZ.UA: