Trending:
What you shouldn't do in Lent: all the prohibitions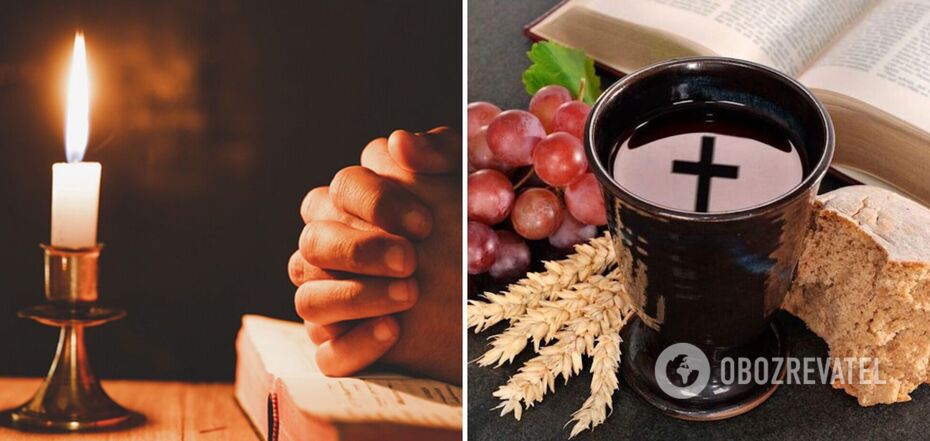 Lent should be a time of purification of body and soul
On February 27, 2023, Orthodox Christians begin Lent, a period of abstinence and purification before Easter. The next seven weeks should be devoted to spiritual reflection. As a symbol of the promise to observe the fast, the first day is called Maundy Monday.
OBOZREVATEL has collected the traditions and prohibitions of Lent. Read our article to find out how to behave on Holy Monday and beyond.
How to behave during Lent
After Forgiveness Sunday, which precedes the beginning of this period, you need to make an effort not to stain your soul with new sins. That is why, starting from the very first day, it is forbidden to quarrel, use obscene words, swear, gossip, etc. during Lent.
It is better to put aside envy and resentment, even old and persistent ones, for the entire seven weeks. It is also forbidden to lie. Instead, you should help everyone who needs it.
Also, all food restrictions come into effect on Maundy Monday. Until Easter, meat, milk and dairy products, eggs, fish, and alcohol are banned.
Any noisy celebrations are not welcome either. Especially weddings and parties. The time of Lent should be devoted to the purification of the soul, so you should not deliberately evoke strong emotions, even if they are positive.
What to do on Holy Monday
On the first day of Lent, you should clean your home thoroughly to begin the journey of purification. You should wash the floor and change the bedding. It would be nice to take a good bath.
Deeply religious Orthodox Christians try to refrain from eating and drink only water on this day. A small amount of lean food is allowed only after sunset. At the same time, pregnant women and breastfeeding mothers, children under 14, the elderly and the sick are exempt from fasting.
Signs of Maundy Monday
If the weather is clear on this day, it portends a good harvest.
The snow that falls on the first day of Lent should be trampled on for good luck.
It is better to let a man into the house first, as it is believed that this will bring good luck for the whole year.
For those who want to get rid of bad habits, Maundy Monday gives a great chance - everything should go easily.
Earlier OBOZREVATEL told in detail what you shouldn't eat during Lent..
Subscribe to OBOZREVATEL channels in Telegram and Viber to keep up with the latest news.