What to cook in the spring: Top 3 delicious dishes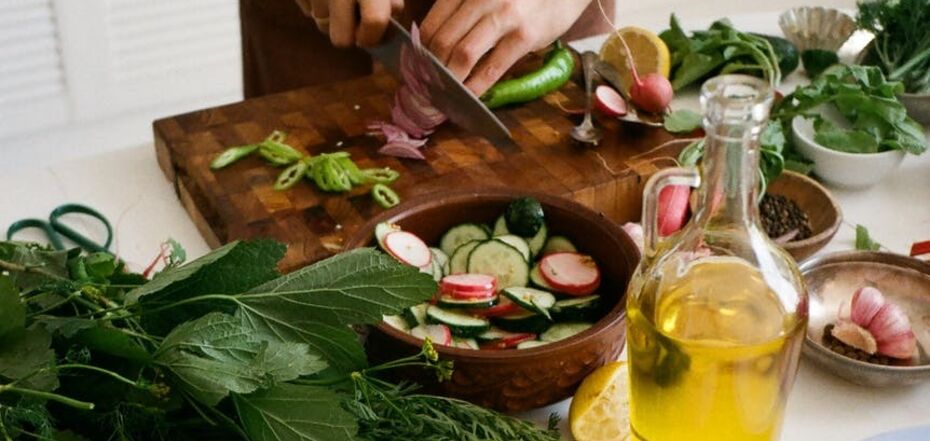 Recipes for healthy spring dishes
In spring, we always want light, healthy and nutritious food. Moreover, for this, there are all the necessary components. Namely - a variety of vegetables and greens.
The top 3 ideas for fresh spring dishes are published on the culinary page of fayna_kitchen on Instagram. They are a salad, nettle casserole, and a hearty roll.
Salad with ramson
Ingredients:
fresh ramson
fresh green onions
fresh dill
5-10 radishes
2-5 hard-boiled eggs
mayonnaise
salt, black pepper
Method of preparation:
1. Wash greens and chop them.
2. Peel the eggs, and cut them into cubes.
3. Cut off the radish tails, and cut them into circles.
4. Add mayonnaise, salt, and pepper to taste.
Ingredients:
fresh young nettles
sour cream
salt, ground black pepper
grits
Method of preparation:
1. Nettles are washed, crushed, pour boiling water, and leave for 2-3 minutes.
2. Drain the water, rinse the greens with cold water, and let them drain a little.
3. Transfer to a small saucepan, add a few tablespoons of sour cream, salt, pepper, and a little water, and stew over low heat for 5-7 minutes after boiling.
4. Pour this green sauce with nettles over a fresh piece of grits. Nettles can be replaced with spinach.
Roll with cheese and greens
Method of preparation:
A packet of puff pastry
A packet of cream cheese (200-300 grams)
Egg
1 small bundle each of spinach, dill, and green onion
Salt
Sesame seeds as desired
Method of preparation:
1. Defrost the dough, and roll it into rectangles.
2. Mix cream cheese with egg white, salt, and finely chopped herbs.
3. Place in strips on the dough and twist into a roll.
4. Brush the top of the roll with egg yolk and sprinkle with toasted sesame seeds, if desired.
Also, you can read these recipes on OBOZREVATEL: