Trending:
What not to do on Palm Sunday: folk prohibitions and signs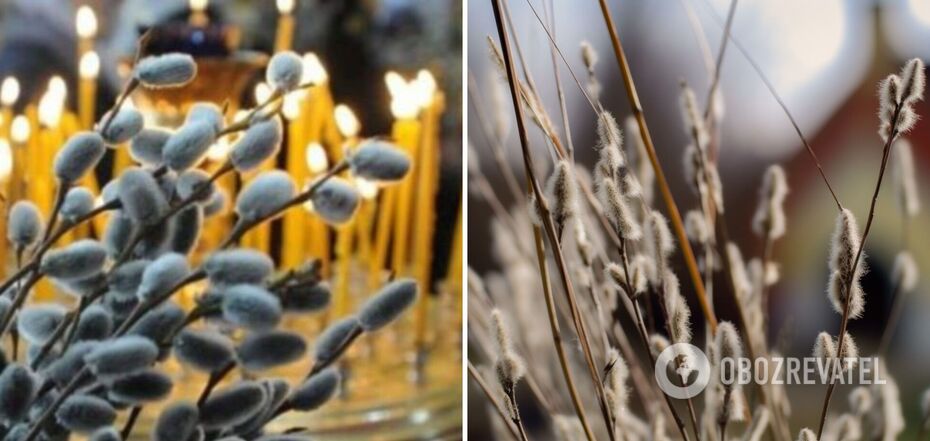 Palm Sunday is one of the greatest Christian holidays
This Sunday, April 9, Orthodox Christians will celebrate a great holiday - the Entry of the Lord into Jerusalem. It is popularly called Palm Sunday and is one of the most revered holidays in the church calendar.
OBOZREVATEL tells about the traditions associated with Palm Sunday. As well as the prohibitions and signs of this day.
Palm Sunday traditions
Preparations for the celebration begin the day before, on Lazarus Saturday. On this day, churches hold a service during which the main symbol of the holiday, willow branches, are blessed.
The branches are taken home. It is customary to keep them in the most honourable place in the house - near the icons.
You should also lightly tap your loved ones on the shoulders with a blessed willow, saying: "I'm not hitting you, the willow is hitting you, Easter is coming, little red egg!". This is a traditional wish for health for the whole year.
Along with the willow, you can also bless small bouquets of flowers. They are then used to decorate the house.
On this holiday, the church also allows you to break your fast. On Palm Sunday, it is allowed to eat fish.
Prohibitions on Palm Sunday
It is better to postpone housework and needlework on this day. As well as any physical labour.
Alcohol is prohibited on this holiday.
It is highly undesirable to spend a great holiday on quarrels, bad language and negative thoughts.
Responding to requests for help, especially if the person asking is in need, is not welcome.
Superstitions of Palm Sunday
If you plant a plant on the holiday, it will attract wealth to the family.
Blessed willow branches can be used to beat not only people, but also pets and cattle. This should also protect them from disease.
A blessed branch stuck in the ground in a garden or field should ensure a good harvest.
Signs of Palm Sunday
If it rains on Palm Sunday, it is a sign of a good year.
The wind promises a cool summer. You should also determine the direction of the wind - the same will prevail in the summer season.
Sunny weather portends a successful year and lots of fruit in the gardens, while dry and warm weather means a poor harvest.
Earlier OBOZREVATEL told about the history and main symbols of the Palm Sunday holiday.
Only verified information is available in our Obozrevatel Telegram channel and Viber. Do not fall for fakes!