Trending:
Putin, Assad, Kim Jong-un: artificial intelligence draws dictators as babies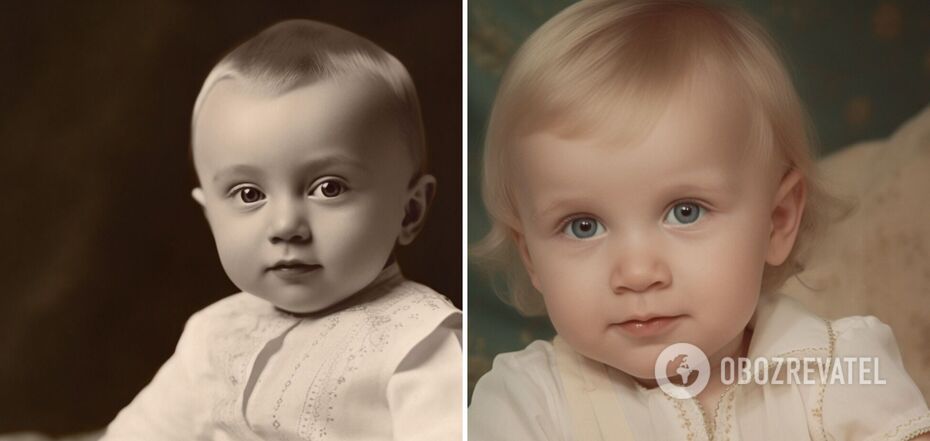 Children. Illustrative image
Dictators start wars, organise genocides, lead war crimes and commit mass murder - but they were once children too. The selection of little dictators was created by Midjourney, an AI-powered image processing software.
After a viral post about baby world leaders went viral, the Daily Mail made a similar request to Midjourney. The neural network depicted dictators as babies.
Kim Jong-un, Vladimir Putin and Bashar al-Assad were accused of human rights violations. According to the US Department of State, Kim Jong-un has tortured and killed people, used camps for political prisoners, restricted religion, and censored the media and the Internet.
In March, the International Criminal Court issued an arrest warrant for Putin, accusing him of personal responsibility for the abduction of children in Ukraine. Of course, the crimes of the Kremlin dictator Putin are countless as the war continues, with more and more victims. I don't really want to see images of the Kremlin dictator in any role other than as a prisoner of an international tribunal, but he was once a child.
In 2019, Assad used sarin gas in a Damascus suburb, killing at least 300 people, including children. They died in terrible pain as the gas caused muscle spasms that led to suffocation.
Recently, we published another interesting selection: the neural network showed how world famous politicians would look like characters in popular Pixar cartoons.
Earlier, OBOZREVATEL reported that artificial intelligence generated images of the burning Kremlin painted by prominent artists such as Dali, Picasso, Klimt, and others.
Subscribe to OBOZREVATEL's Telegram and Viber channels to keep up with the latest news.