Trending:
Mysterious holes at the bottom of the Atlantic Ocean have baffled scientists. Photo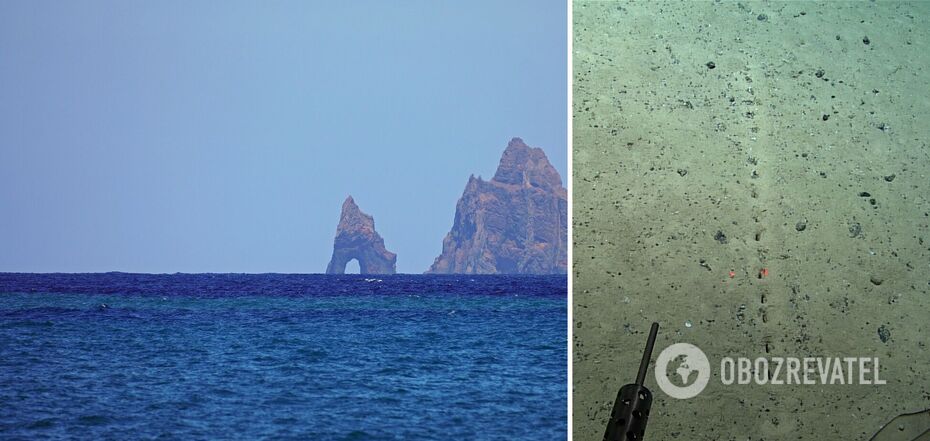 Researchers can't explain their origin
Mysterious holes have been found at the bottom of the Atlantic Ocean that have baffled scientists. They were discovered by the National Oceanic and Atmospheric Administration (NOAA) ship Okeanos Explorer, which conducted three ocean exploration expeditions as part of the Journey to Ridge 2022. The researchers stated that the "bubble" holes appear to be man-made.
According to NOAA's Twitter page, mapping operations are underway around the Charlie Gibbs Fault Zone, the Mid-Atlantic Ridge and the Azores Plateau in the North Atlantic Ocean. All the work is underway to solve the mystery (scroll to the bottom of the page to see photos).
Meanwhile, the department has already begun polling users on social media about the unusual phenomenon.
"During Saturday's Okeanos dive, we observed several of these sublinear sets of holes in the sediments. These holes have been previously reported from this region, but their origin remains a mystery. Although they look almost man-made, the small piles of sediment around the holes make it seem as if they were dug by...something. What's your hypothesis?" - the experts turned to the audience.
Answers range from aliens to unknown species to organic debris.
"A previously unknown species of crab that hides in rectangular burrows and hunts in linear packs, waiting for prey to fall into their clutches," "I'm not saying it's aliens, but it is aliens," "Aliens have traveled billions of light years to drill a series of holes in the ocean floor." "I think the sediment is failing or water is leaking out of a crack in a geological shelf or cave vault," "I suspect that either the ancient coral or some sedimentary rock structure beneath it has a void from which the material is leaching out even further. I would start looking to see if there are any caves or deformations on the seafloor," the network wrote.
As reported by OBOZREVATEL, the pilot noticed a red glow under the clouds, which, according to people, could be the end of the world. The eerie video was made over the Atlantic Ocean. Some compared what they saw to a scene from the popular Netflix series "Very Stranger Things," which tells of a group of friends who witness supernatural forces and secret government conspiracies.
Only verified information on our Telegram channel Obozrevatel and on Viber. Do not be fooled by fakes!