Trending:
Money Fortune or Romance: Horoscope for all Zodiac Signs on May 13-14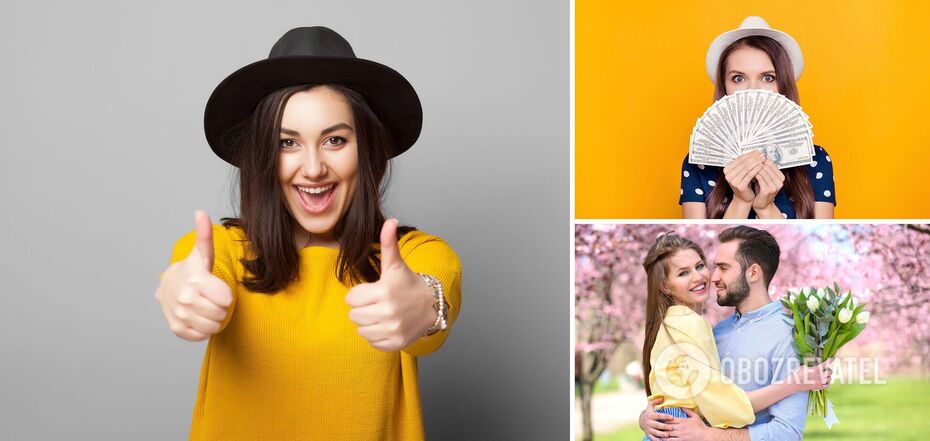 Gemini will have great financial luck, they will get money they did not count on. Cancers will be able to enjoy romance.
Tarologist and prognosticator Olga Solomka exclusively for AstroOboz made a horoscope for all zodiac signs on May 13-14. Learn what awaits you.
Aries.
You've been busy with household chores all weekend and taking the opportunity to throw out almost everything you consider unnecessary from your home. In short, these will be days of global purification.
Taurus
You are extremely active right now, going out in public, and you can also gather your loyal friends and colleagues around you for some celebration, for creative or business meetings. And you play a very important role here.
Gemini.
Now you can get as much money as you never dreamed of, and set your own record, such as getting the highest fee, tips, or any other payment for your work or a financial gift.
Cancer
Your personal life is picking up, you're making dates, actively communicating, texting, or talking on the phone for hours, you may end up closing down with the person you love for the whole weekend and spending a very active time together.
Leo
Enjoy spending time with your family and friends, especially if you haven't seen them for a long time or they've come to visit you from afar. And you will devote the whole weekend to your relatives, talk a lot, walk around a lot, and cuddle up.
Virgo
You'll want to spend at least a day in a vegetable state, not doing anything, not going anywhere, and maybe not even getting up from bed in order to rest as much as possible. In the end, even if the family will protest, you have enough arguments to assert your right to such a vacation.
Libra.
The weekend will be very busy because you have a lot planned. And you want to spend time with your children, pay attention to your loved ones, cope with the household, and even complete those production activities that you left for later.
Scorpio.
It wouldn't hurt to earn some money, so you could sacrifice this weekend in favor of solving various production or business issues that will help you clean up a little bit of your tails and replenish the budget.
Sagittarius
Family and personal relationships are strengthening now, you feel unity with your loved ones, support your relatives both in joy and in sorrow, and do your best to create a great atmosphere, both romantic and soulful.
Capricorn
You'll be getting new knowledge or skills that you really need. And this can be both short-term courses and preparation for a session at the university, master classes with colleagues, or other forms of training. In general, it's never too late to learn.
Aquarius
Love will require sacrifices, and you agree to step on the throat of your own song, desires, and interests, and do everything to make your loved ones happy. For example, go with your loved ones to the cottage, plant a vegetable garden, or meet with your family.
Pisces
All roads this weekend will be very pleasant, especially if you go to the places of your childhood or youth and will meet with longtime friends and relatives who were and still are very important people to you.
As reported by OBOZREVATEL, earlier astrologers told which zodiac signs can stay without money in old age. The mistakes of youth will cost them very dearly.
In addition, astrologers have suggested how to get rich for each sign of the zodiac. According to experts, you can achieve financial well-being by analyzing your mistakes and move confidently towards the goal.