Trending:
Little-known Lofoten Islands: prices, locations and tips that will save you money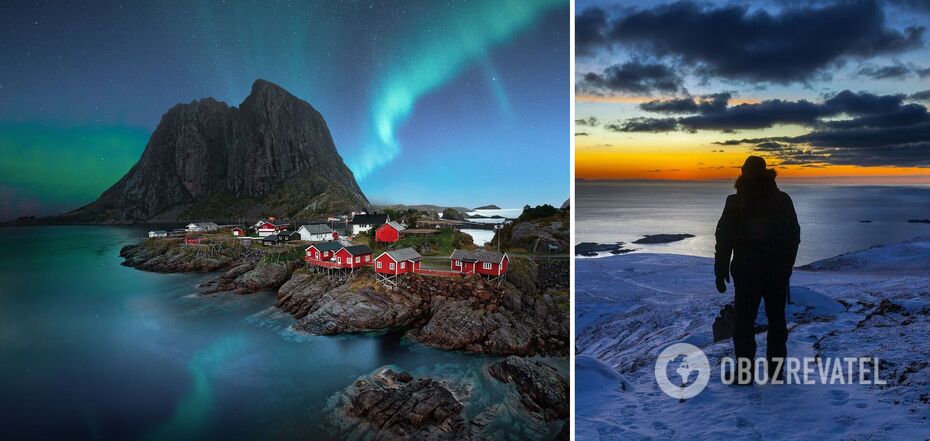 Little-known Lofoten Islands: prices, locations and tips that will save you money
Small houses, high mountains, incredible scenery, and real Viking settlements. If it takes your breath away just thinking about this beauty, you should consider spending your next vacation in the Lofoten Islands.
They are located in the northern part of Norway. It's not easy to get there, but every second of the way is worth spending a few days in this part of the world.
What to see in the Lofoten Islands
There are a lot of natural objects that should not be missed. These are waterfalls, Rune Mountain, fjords, bays, beaches with white sand... However, this is not the only thing the region is famous for. Among the most interesting sights are the following:
Rekvik Island is enchanting with its rocky shores and deep waters. This place is ideal for fishing and diving.
The underground caves of Mount Rhune stretch for many kilometers. They once served as a refuge for ancient people, and now there are hiking trails and guided tours.
The fishing town of Svolver is worth a visit for those who like a quiet holiday. There are many ports, museums, and restaurants with seafood. And there is also an aquarium, which will amaze you with the number of different species of fish. By the way, you can touch some of the sea creatures here. Children will love it, and adults will be delighted as well.
Do not ignore the local waterfalls, the number of which is difficult to count. They are located throughout the islands.
How to get to the Lofoten Islands
As we have written before, the way to the islands is not easy. But there are many variations on how to get to this part of Norway. So you can choose which one suits you best.
By plane - the fastest and most convenient way to get to the Lofoten Islands. There are regular flights from the city of Oslo to the airports Svolver and Moskenes, which are located on the islands.
By train, you can also get there. Regular flights run daily from Oslo to Bode, which is located in the southwest of the islands. And from there you can get to any part of the region by bus or cab.
By car will be a bit of a problem. To do this you should first drive to the east or west coast of Norway, and there is a ferry to the islands. It will not be cheap.
The cost of holidays in the Lofoten Islands
Norway is an expensive country for tourists. But knowing the average prices of accommodation, food, and entertainment, you can plan a budget and spend a minimum amount of money on the trip.
The average cost of a day at the resort can vary greatly depending on your lifestyle. Below are indicative prices for major costs:
Lodging: the cost of lodging in hostels or guest houses can range from $14 to $37 per night. Accommodation prices can be higher, depending on the class of the hotel and its location. To save money, you can find free camping sites, of which there are dozens. However, pay attention to the weather conditions, because it can be very cold, even in spring.
Food: On average, one meal costs between $9 and $23. Breakfast is rarely enough included in the hotel price, but it can be purchased for $5 to $12. Another money-saving tip: You can buy prepared foods at local supermarkets and heat them up for free there. This will cut your food costs at least in half.
Transportation: buses around the islands run frequently, and the cost of tickets depending on the distance and route reaches $2-10. If you need to use the ferry, you will have to pay at least $6 for a single crossing.
Entertainment: you can significantly reduce the cost if you choose to rest in the mountains, beaches, and fjords. All the natural attractions on the islands are free. However, if you plan to go fishing, kayaking, or visiting museums or galleries, then set aside at least $20-70 for this.
So, the total cost of a day's vacation in the Lofoten Islands can range from $20 to $100 per person, depending on your lifestyle and what you plan to spend your time and money on.
The Lofoten Islands, like the rest of Norway, are an unbeatable place to travel. The scenery of this region will impress even the biggest fans of life in megacities, and local historical locations will send you back to the era of the Vikings and their great achievements.
Previously OBOZREVATEL told about the most expensive hotels in the world.
Only verified information on our Telegram channels Obozrevatel and Viber. Do not be fooled by fakes!