Trending:
How to quickly clear the iPhone home screen of unnecessary apps: a useful life hack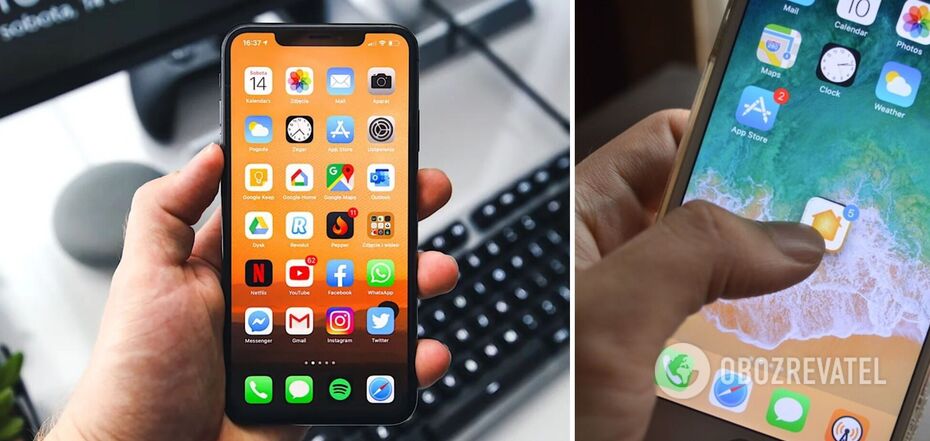 Cleaning the iPhone home screen is not that difficult
The natural interest in new technologies and the desire to stay up to date with all the networking trends eventually leads to the fact that your iPhone's home screen turns into a dumping ground for incomprehensible application shortcuts. Sooner or later, you realise that this can't go on and that you need to sort it all out by sorting your apps.
Unfortunately, the typical process of moving individual app icons around the home screen and into individual folders is tedious and time-consuming, because if you want to move an app, you usually have to hold your finger on it for a second until it starts to wiggle, and then you have to drag it to where it needs to be. But if you need to move dozens of shortcuts, it starts to look like a problem.
Fortunately, Apple has taken care of you and implemented a feature in iOS that few people know about. This feature allows you to move any number of shortcuts at once and works on both iPhone and iPad. It's very easy to do.
How to quickly clear your iPhone screen of unnecessary shortcuts
To organise multiple apps at once, hold down the icon of any app you want to move or the Home screen itself.
When the system goes into the so-called "shake mode" and minuses appear above the shortcuts, hold down one of the apps with one finger and, without releasing this shortcut, tap the other shortcuts you want to remove. The system will automatically combine them and indicate the number of shortcuts you want to move.
Then you can put them in a folder, if you have one, or simply move them to a new screen.
In order not to clutter up the home screen, you can also choose in the settings to install new apps directly to the library instead of the home screen. To do this, go to Settings and open the Home screen. There, tick the box for App library only.
Earlier, OBOZREVATEL told how to use your iPhone in the cold and what to do if it does not switch on.