Trending:
How to marinate mackerel deliciously and budget-friendly without vinegar: 4 ingredients are needed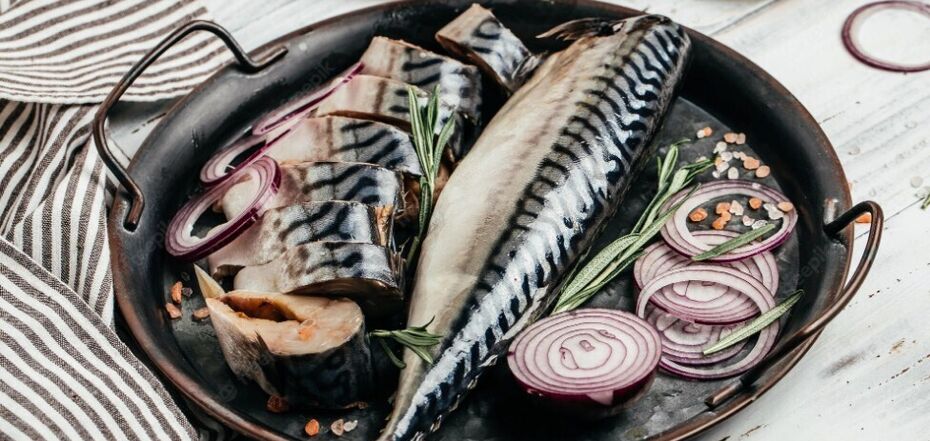 Pickled mackerel without vinegar
For regular mackerel herring to marinate well, you need to wait several days. But with the following technology, you can try the fish much earlier. In addition, there are no onions or vinegar - the product is prepared with lemon juice and spices.
The idea of making spicy pickled mackerel was published on the page of the food blogger with the nickname zhuravlina_cooking on Instagram.
Ingredients:
mackerel - 1 pc
salt - 200-250 g
lemon - 1/2 pc or 1 pc
boiled water
oil and coriander seeds
Method of preparation:
1. The fish should be frozen so that it doesn't come apart, so it will be easier to clean and salt. Clean and rinse the fish.
2. Cut into pieces 1-1.5 cm thick (about the thickness of a finger).
3. Roll each piece well in salt and put it in a deep bowl. Cover with cling film and set aside for 1:20-1:30 to salt.
4. After 1:30 hours, rinse the pieces from the salt under water and add the juice of a lemon or a whole lemon. Cover with boiled water (room temperature) and set aside for another 30 minutes.
5. After 30 minutes, drain the water, pat the fish with a paper towel to remove excess moisture.
6. Put the fish on a plate, garnish as desired. Drizzle with oil and sprinkle with coriander seeds.
Also, you can read these recipes on OBOZREVATEL: