Trending:
How to cool a room: 10 ways that will save you from the heat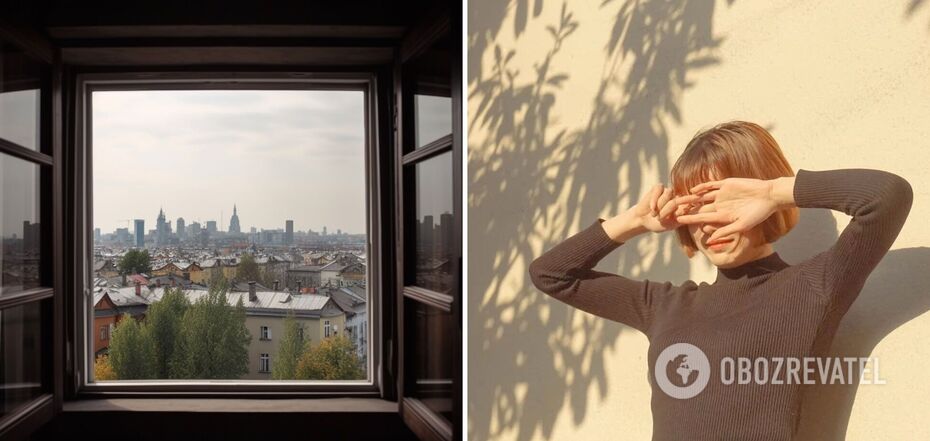 The summer heat affects our well-being
Summer is a wonderful time of the year that most people look forward to. However, the unbearable heat outside does not make us feel comfortable in the apartment.
Don't worry if you don't have an air conditioner, you can keep your room cool in other effective ways. OBOZREVATEL found tips that will help to cope with this.
Close the windows and blinds to keep the sun's rays and heat out of your home. Air out the room in the evening or at night to let fresh, cool air in.
If you live in a house, open the attic hatch. Keep it closed during the summer, then the heat can escape outside. This will help keep the cool air in the room because the heat will not be trapped in the house.
Buy a fan with cooling technology. It is cheaper than an air conditioner, but it will also lower the temperature in the room. Conventional fans can only move air, but newer fans will cool a room quickly.
Ice will help with the heat. Fill a container with water and freeze it. You will have one large chunk of ice, then transfer it to a large bowl and fill it with cold water. Place it in the middle of the room and the air will gradually cool down.
You can pour cold water into containers and place them around the apartment. The temperature will decrease over time. Just be careful not to put water near outlets or appliances.
Some light bulbs tend to give off heat. It is better to replace them with energy-efficient bulbs. Not only will they reduce the heat in the room, but also last longer.
To cool the room quickly, hang a damp or wet sheet near an open window. This will help lower the temperature of the air that enters the house.
Dark blinds and curtains will keep light and heat out of the apartment. If they fit your interior, it is better to choose ones.
You can also stick heat-reflective window film on the glass door and windows. It is easy to do it yourself and the film will not let heat into the house and keep it cool.
Oven produces a lot of heat, which raises the temperature in the room. Therefore, try not to use the oven on hot days.
Earlier OBOZREVATEL told what clothes are better to wear in the summer to escape the heat and look stylish.
Subscribe to OBOZREVATEL channels in Telegram, Viber and Threads to be aware of the latest events.