Trending:
How to charge your phone quickly: the most effective ways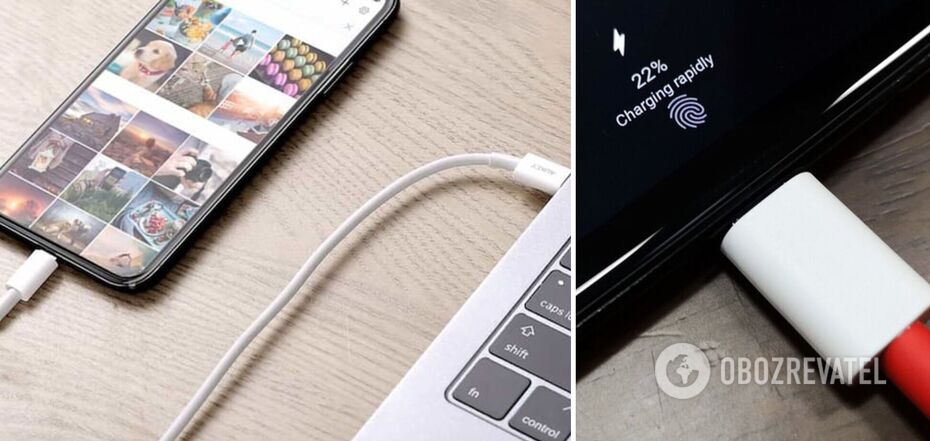 How to quickly charge your smartphone
It is important not to lose communication and the Internet in the face of a power outage. The enemy continues to shell critical infrastructure.
Experts say the situation with blackouts is unlikely to change in the near future. Meta offers a number of life hacks to quickly charge your phone.
Airplane or power saving mode
When this mode is enabled, your phone can charge up to 25% faster.
Airplane mode also saves battery by turning off the Wi-Fi, Bluetooth, and GPS modules, which consume more power.
Switch off your phone
Experts say this is the best method. Do not use your phone while it is connected to the power supply.
Ideally, switch the phone off for the entire charging period. If it's critical to stay connected, reduce the switch-off time to at least 20 minutes. Booting the operating system, receiving messages, etc. use a lot of battery power.
Remove the case
A case can cause overheating during charging. Smartphones run on lithium-ion batteries, which should not be overheated.
If you remove the case while charging, the battery will cool down and the process will be faster.
Only original chargers
Use original chargers for your smartphone brand. Analogues, although they have a lower price, can damage the battery.
Overcooling and overheating
Do not charge your phone in places that are too hot or cold: on windows, in direct sunlight in summer, etc. This is bad for the battery.
Apps in the background
Even apps left running in the background drain battery power. Therefore, close all apps and applications before charging your phone.
Synchronisation
If you are charging your smartphone, for example, from a computer or laptop, turn off the synchronisation process. After connecting the cable, press the "Charge only" button. This will speed up the charging speed.
Earlier, OBOZREVATEL told whether you can often charge your smartphone when the battery is not yet dead.
Only verified information is available in our Obozrevatel Telegram channel and Viber. Do not fall for fakes!