Trending:
How to bake crispy and fluffy homemade bread: sharing the technology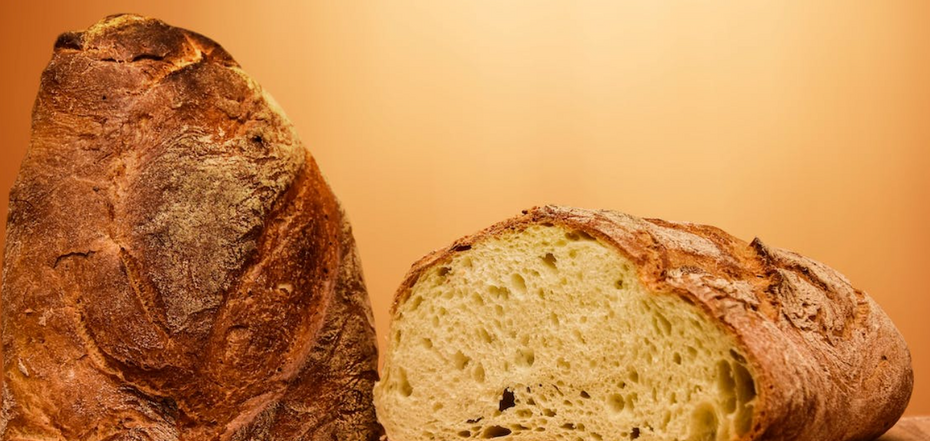 Recipe for bread in a sleeve. Source: pexels.com
Bread from the store will never compare to homemade bread. The dough, made with your own hands is crispy, fresh and fluffy after baking. But in order to make sure the dish will turn out well, you need to use a baking sleeve.
The idea of making homemade bread in the sleeve is published on the page of food blogger Pauline with the nickname polli_cooking on Instagram. With this technique, the dough is sure to rise.
Ingredients:
400 ml. warm water.
11 grams of dry yeast (25 grams of live yeast)
1 tsp. sugar
1.5 tsp. salt
3 tbsp. butter
600-650 grams of flour
Method of preparation:
1. For the sourdough, add the yeast and sugar to the warm will, stir, cover and set aside for 10-15 minutes until a puffy cap is formed.
2. Pour the sourdough into a bowl, add salt, vegetable oil and mix well.
3. Sift the flour and knead the dough, focusing on the consistency (the dough is sticky).
4. Cover with a towel and leave to rise in a warm place for 30 minutes.
5. After the dough has risen, grease your hands with oil and knead the dough. Cover again and set aside for 30 minutes, doing so 3 times.
6. Transfer the dough to a lightly floured surface, knead well, twist into a roll and make the cuts.
7. Transfer the dough to the baking sleeve and tie the edges well.
8. Place in a preheated 180 degrees oven for 1 hour.
Also on OBOZREVATEL you can read the recipes: