Trending:
How not to make syrnyky: the most common mistakes that make the dish not work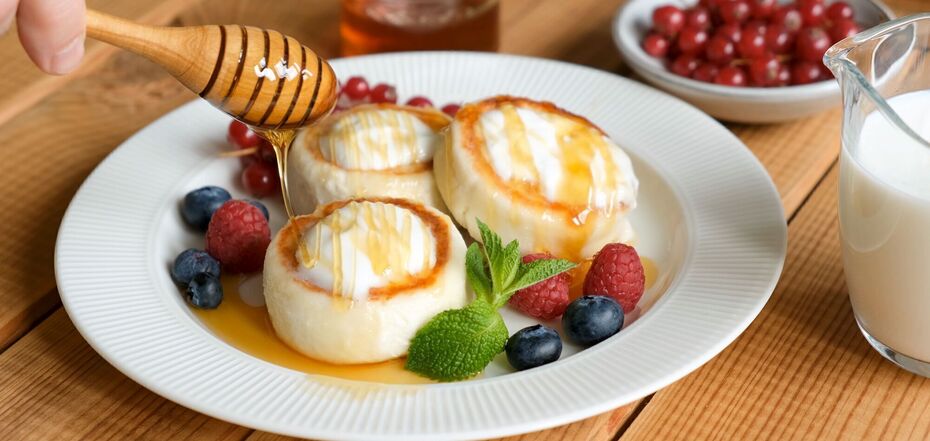 Why syrnyky don't work
Even the most experienced cooks have problems with the preparation of cottage cheese pancakes (syrnyky). The products fall apart, burn, or turn into mush. All this is due to improper testing.
The FoodOboz editorial team will tell you about the most common mistakes that cause syrniki to fail. Also about how to save a very liquid mass for frying.
Not enough flour or semolina
These are the ingredients that hold the mass together. Therefore, if there is not enough of them, the syrniki will fall apart. Loose ingredients absorb excess liquid. And if you want to make the dish more dietary, add only semolina.
Too much sugar
It is because of this mistake that syrniki fall apart. Sugar softens the cottage cheese too much. Therefore, in order for the dough to remain intact during frying, add a little sugar. and then you can sprinkle the finished products with powder on top or add honey, jam or condensed milk.
Too many liquid components
Remember that cottage cheese does not absorb liquids, but dissolves in them. So don't add too much milk or sour cream. If you do, add more cottage cheese or semolina. It is important to let the dough stand for a while afterwards. During this time, the semolina will swell and the mass will become thick.
Using starch
In no case should you thicken the dough for syrniki with starch. The products will simply become inedible.
Also, you can read these recipes on OBOZREVATEL: