Trending:
Easy cottage cheese Paska: no baking required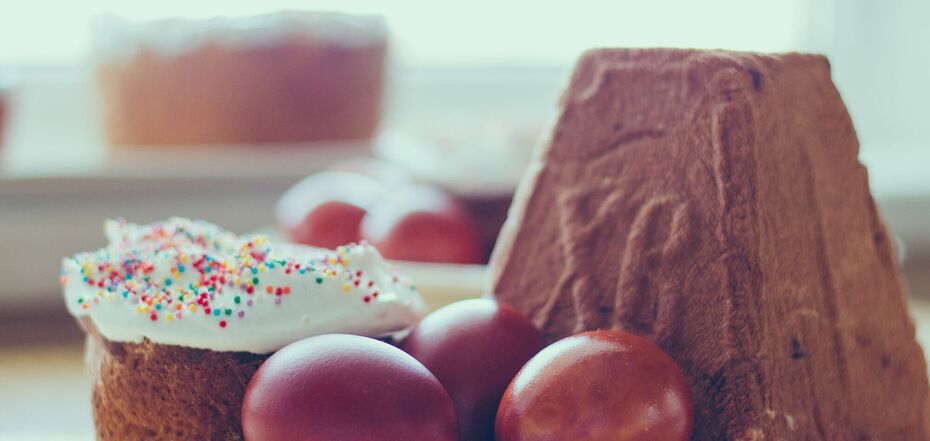 No-bake Paska bread recipe
The preparation of the Paska bread (Easter cake( is always approached with special trepidation. After all, it is the most important attribute of the Easter celebration and we want to do everything perfectly. Therefore, if you do not have much experience in baking - you can use the following recipe for the Paska, for which you do not need to turn on the oven.
The idea of making a cheese Paska without baking is published on the page of food blogger Daria Ivanova (eatme_daily) on Instagram.
Ingredients:
400 g - sour milk cheese 9% or higher
120 g - 33% cream
80 g - butter
50 g - sugar
30 g - egg yolk (2 C0 eggs)
25g - white chocolate
40 g - milk chocolate
55g - dark chocolate
1 tsp. vanilla extract or 10g. vanilla sugar
Ingredients for the frosting:
30 g - dark chocolate
½ tsp - vegetable oil
Method of preparation:
1. Let the butter come to room temperature. In a saucepan, place the fermented fatty cottage cheese, butter, sugar and yolks.
2. Put on medium heat and heat for 5 minutes until the first bubbles appear. Do not let it boil. Remove from the stove liquid mass. Add vanilla.
3. Using a hand blender, whisk until smooth. Pour the mixture into another bowl and weigh. We put it in a cool place and let it cool down.
4. Meanwhile, take 3 deep bowls. Break up white chocolate, milk chocolate, and dark chocolate separately.
5. Divide the cooled cheese mass into 3 unequal parts, because the shape is cone-shaped.
6. The approximate principle of distribution: 100% is the whole mass, then you need to take 40% of the total mass for dark chocolate, 35% for milk chocolate, and 25% for white chocolate. So, for example, 600 g of cheese: 240 g in black chocolate, 210 g in milk chocolate, and 150 g in white chocolate.
7. Heat the chocolate in the microwave or a water bath, and mix well. We add the smallest part of the cheese to the white one, the medium part to the milk one, and the largest part to the black one. Mix each portion thoroughly.
8. Separately, whip cold cream (it's important not to overdo it, as it gets puffy quickly) and divide it into uneven portions, add to the chocolate mixture, and mix.
9. Cover the mold with gauze.
10. Put the white mass on the bottom.
11. Then milk and chocolate on top.
12. Wrap with gauze.
13. Place in the refrigerator until solidified.
Also, you can read these recipes on OBOZREVATEL: