Trending:
Dresses that changed the world: from nude to fluid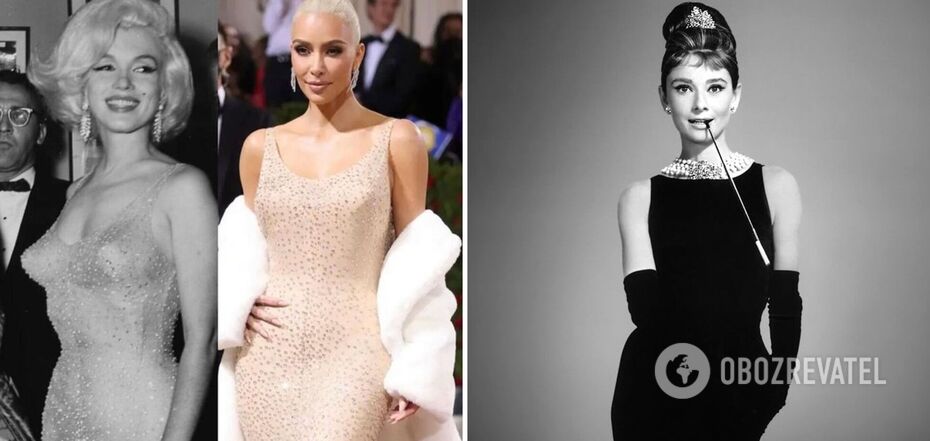 Whoever said that clothes are not important, but how can you impress, shock, turn the whole world upside down and remain in memory for centuries with just one dress?
Little black Chanel dress
It is an absolute classic and a must-have for everyone. Back in 1926, this timeless trend was created by the fashion revolutionary Coco Chanel, and since then it has been the most anticipated and indispensable dress in any woman's wardrobe. Back in the 20s, it caught on with fashionistas and made a splash, and has forever become an integral part of an elegant look for women.
However, a luxury brand can easily be replaced with a cheaper mass market one if you like the quality and style. By the way, this dress is ideal not only for high society, but also for travelling, because due to its small volume, this dress will easily fit into a suitcase and will come in handy for a promenade in the evening in Italy or France.
Audrey Hepburn's dress from the Breakfast at Tiffany's film
I think you all know this iconic look of Audrey from the legendary film Breakfast at Tiffany's, when she was wearing a long black dress with a richly decorated collar, black glasses and a high hairstyle, looking into shop windows. The elegant black dress was created by the famous couturier Hubert de Givenchy. In 1961, it became an example of elegance and style, but it still remains relevant today - thanks to its classic cut, this look is still the most attractive for women, especially for themed photo shoots.
This dress is more suitable for slim girls with broad shoulders, because the whole emphasis is on the upper part. However, this style can also hide a small tummy. Many brands of different price points have been inspired by this Givenchy dress and used it as a reference, so it won't be difficult to find one that suits you.
Princess Diana's revenge dress
Extremely sexy, extremely flamboyant, extremely violating royal traditions, and in general extremely, extremely, extremely wrong! This dress has become an example of independence, steadfastness and courage for many women around the world, and it was a revelation even for the sexualised 90s. Lady Dee wore this dress after her husband's betrayal and walked with her head held high, after which it was dubbed the dress of revenge. After all, then the modest Diana violated all the dress code protocols for social events, and it was worth it: She "wiped the nose" of Charles and caught envious glances from the ladies.
The peculiarity of this tight mini-dress is its provocative neckline. Today, trends for 90s dress styles are making a comeback, so it will be easy to find an analogue.
Marilyn Monroe's indecent dress
Everyone knows this legendary scandalous footage from The Seven Year Itch - Marilyn Monroe in a white light dress, blowing up over the subway grate. At the time, this obscene scene almost broke up Marilyn's marriage. This image becomes iconic and one of the most significant in the history of world cinema, copied and imitated by most women.
Marilyn had an hourglass figure with a thin waist and high, lush breasts, so this style of dress effectively emphasised her beauty. However, today the fashion for such a figure has returned, so you can try on this style and look more than impressive.
Marilyn Monroe's naked dress
As befits a sex bomb, Marilyn Monroe has always looked overly sexy and flamboyant. But this "naked dress" to greet President Kennedy was a real challenge. Monroe invented the outfit herself, calling it "skin and beads": a translucent fabric covered with six thousand crystals. This dress became a confession, a challenge and a gift for US President John F. Kennedy and, together with the famous "Happy birthday, Mr President", went down in history.
Today, we are not surprised by such frankness of dresses, so feel free to choose one for a suitable bright occasion. The only thing to remember is that your figure should be flawless. After all, even Kim Kardashian lost as much as 7 kg to wear this Marilyn dress on the Met Gala red carpet. By the way, she never fit into that dress, and covered herself with a fur cape from behind.
Dress with bare buttocks for Mireille Darke
Do you remember this shot from the comedy "The Tall Blond Man with One Black Shoe", when the heroine in a black dress suddenly turns her back on Pierre Richard? The French couturier Guy Laroche created his masterpiece especially for this film. For greater effect and genuine emotion, this dress was not shown to anyone until the very last moment, and it worked: Pierre Richard's expression speaks for itself. Despite the admiration, the dress caused a flurry of misunderstanding and criticism, although France has never been a supporter of high moral principles.
You will have a hard time finding a similar dress from other brands, as well as an occasion for which it will be appropriate. However, skilled dressmakers work wonders, and you have every chance of pulling off Madame Mireille Darke.
Coperni fluid dress
As we have already agreed, all of the above dresses were a sensation in their time, but today it is hard to be surprised by them. The maximum amount of nudity on girls, with or without reason, has reached its highest point. However, finally, after many years, a dress has appeared that could once again amaze the whole world. This is the "liquid dress" by Bella Hadid. At last year's fashion show in Paris, Coperni made a performance - a special liquid was applied to the body of supermodel Bella Hadid, which instantly turned into a snow-white dress. They used a cotton fibre impregnated with a polymer that turns into a fabric upon contact with the skin. Would you dare to wear such a dress? For example, to your wedding?
However, all joking aside! Although the classics will never go out of fashion, we girls just dream of a dress like this! Just like that, so that you can pour a can of paint on yourself, which will create a dress that fits your figure perfectly, and go about your business quickly...