Trending:
Delicious halushky: how to make hearty potato dish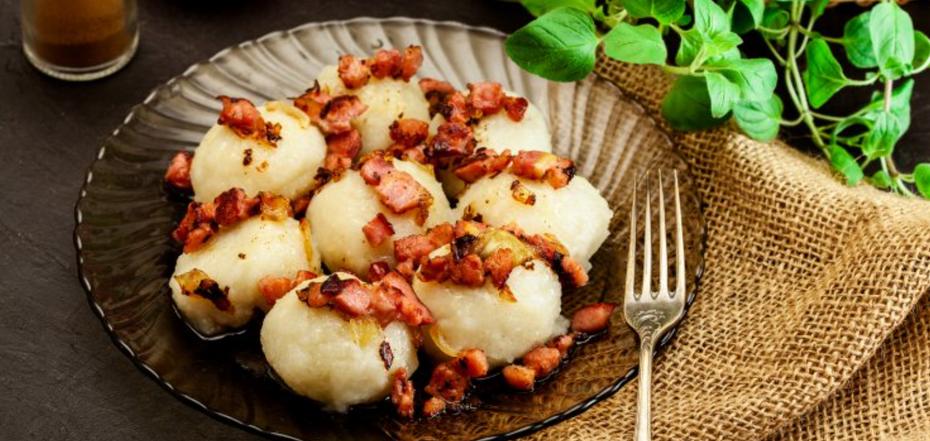 Recipe for potato halushky with mushrooms
Halushky is a delicious, hearty, and quick to make Ukrainian dish. They can be made from potatoes or ordinary dough with water, sour cream, or kefir. In addition, dumplings can be filled with mushrooms or meat and served with a delicious fry.
One of the culinary blogs (alin_withkitchen) on Instagram published a recipe for hearty potato halushky with mushrooms and frying.
Ingredients:
boiled potatoes - 1 kg
starch - 2 tbsp.
flour - 300 g
egg - 1 pc (can be omitted)
salt
For the filling:
champignons - 300 g
onions - 2 units
salt, pepper
For frying:
onions + oil
Fresh onions for serving
Method of cooking:
1. First, boil the potatoes and mash them.
2. Add starch, flour, egg if desired, and salt to the cooled mashed potatoes. Knead the elastic dough. Put it in a bag and leave it for a few minutes.
3. For the filling, wash, dice and fry the mushrooms in a dry frying pan until the moisture evaporates.
4. When the moisture has evaporated, add the oil and chopped onion, salt. Fry everything until tender.
5. Divide the dough into two parts, roll each into a sausage and cut into portions. Mash each piece into a circle, put the filling and wrap it like a dumpling.
6. Boil the dumplings in boiling salted water.
7. Serve the halushky with fried vegetables and fresh herbs.
Also, you can read these recipes on OBOZREVATEL: