Trending:
Daylight saving time: five basic rules for changing clocks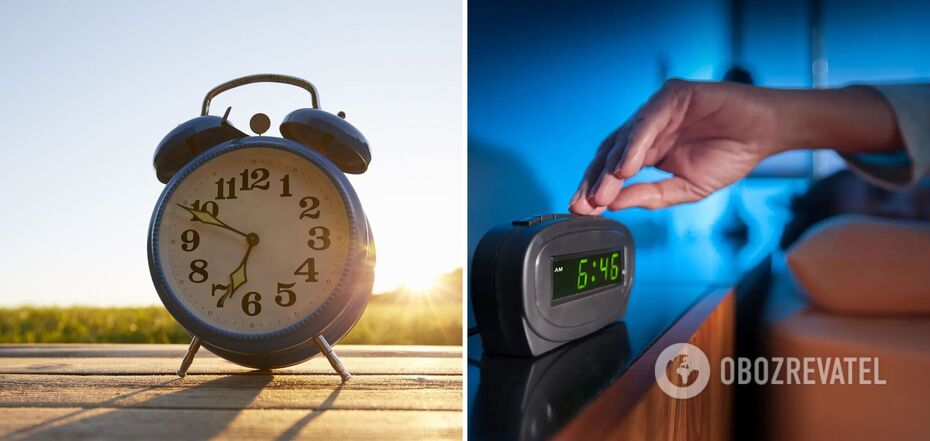 A little preparation will help meeting daylight saving time in an organized way
At the end of this week, Ukraine will once again switch to daylight saving time. According to the law, the change of hands takes place on the last Sunday of March. In 2023, it will be March, 26.
OBOZREVATEL has collected all the rules that should be taken into account at the time of the time change. They will help you ease the transition, organize your affairs, and improve your well-being these days.
Clocks change at 3:00 am on Sunday morning. The hands move one hour forward.
Electronic gadgets usually set the time on their own. So your alarm clock will wake you up by itself in the summer. Mechanical clocks and clocks in gadgets without an Internet connection will have to be set manually.
To prepare for the clock change, you should check which gadgets set the time by themselves and which ones will need to be set manually. As a guide, you can choose one device that will do it on its own, and then check the rest of the clocks against it.
Daylight saving time will last until the last Sunday in October. Then the hands will need to be set back an hour.
The sooner you start preparing for daylight saving time, the easier it will be to adjust to the change in circadian rhythm. For example, in a few days, start going to bed 10-15 minutes earlier every day and waking up accordingly.
Earlier, OBOZREVATEL published complete instructions on how to physically prepare for the time change.
Subscribe to the channels OBOZREVATEL on Telegram and Viber to keep up with the latest developments.