Trending:
Crispy cherry pies, like at McDonald's: how to make at home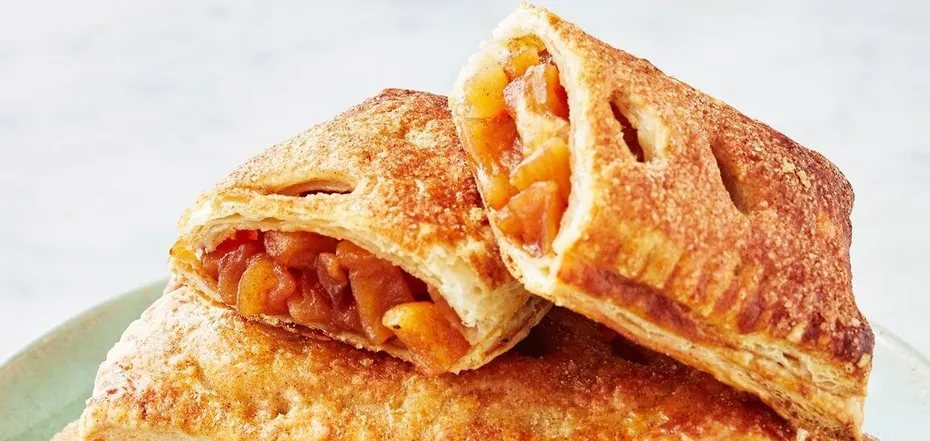 Crispy pies, just like at McDonald's
Crispy, sweet and flavorful pies that have become a hit at McDonald's are easy to make at home. You don't even need yeast for the dough, as it is based on flour, boiling water, salt, and oil. After frying, the pies are very crispy.
The idea of making McDonald's-style cherry pies was published on the Instagram page of food blogger Valeria Velihura (yummy.lera).
Ingredients for fillings:
250 g fresh or defrosted cherries
75 g of sugar
15 g of corn starch
50 ml of water
Ingredients for the dough:
120 g of flour
a pinch of salt
65 ml of boiling water
10 ml of oil
Method of preparing of the filling:
1. Combine fresh or thawed cherries with sugar and bring to a boil.
2. Reduce the heat, add cornstarch and water and stir until it thickens.
3. Cover with cling film in contact and let cool completely.
Dough preparation method:
1. Sift the flour, add salt, boiling water, butter and knead a soft elastic dough.
2. Put it in a bag, and leave it for 15-20 minutes.
3. After that, divide it into 6-8 equal parts and roll each part into a rectangle. Put 1 tbsp of the filling on half, cover with the other half and pinch the edges well. Cut off the excess dough.
4. Fry in well-heated oil, constantly turning and pouring oil over the pies until golden.
Also, you can read these recipes on OBOZREVATEL: