Trending:
Crêpes that won't tear: what to add to the batter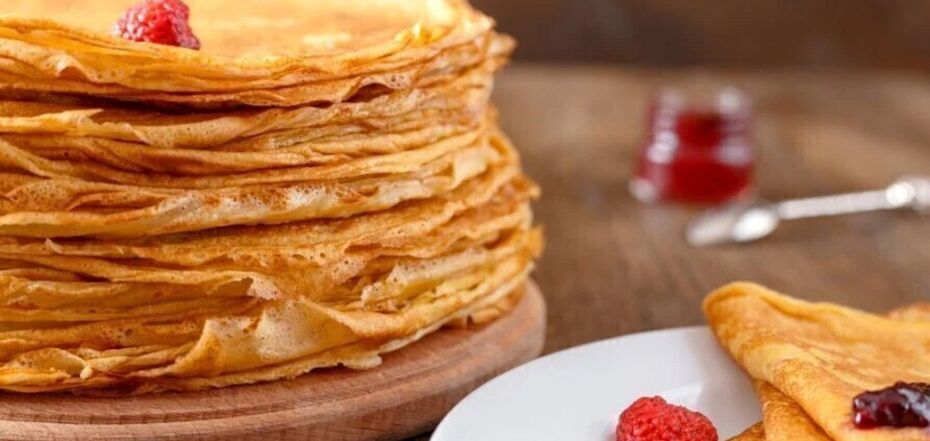 Homemade crêpes 
Homemade crêpes are the simplest dish made from flour. For them to be successful and not tear, you need to prepare the dough correctly, namely, to observe the proportions. For the filling, you can use cottage cheese, hard cheese, berries, jam, as well as cabbage, meat, fish, minced meat, liver, vegetables, herbs.
Cook Victoria shared a recipe on Instagram for crêpes that don't tear with a delicious cottage cheese filling.
Tip: To prevent the crêpes from tearing, you need to leave the finished batter for 30 minutes at room temperature, or refrigerate for 2 hours, if time permits. During this time, the gluten of the flour will have time to swell, and the crêpes will not tear when baked.
Ingredients:
milk - 500 ml
flour - 200 grams
eggs - 2 pcs.
vegetable oil - 2 tbsp.
sugar - 2 tbsp.
salt - 0,25 tsp.
For stuffing:
Method of preparation:
1. For the dough: sift the flour into a bowl, add salt and sugar, mix with a whisk. Make a well in the center of the flour mixture and beat in 2 eggs, pour in a third of the milk and mix well with a whisk so that there are no lumps.
2. Pour the remaining milk into the resulting mass, stirring the mixture constantly, and add the butter. Set the finished dough aside for 30 minutes at room temperature or refrigerate for 2 hours.
3. Fry the crêpes in a lightly oiled frying pan until golden brown.
4. Grease each crêpe with the curd mass and wrap it in a way that suits you. Then fry in butter or sunflower oil until golden brown and serve with fruit and condensed milk!
Also, you can read these recipes on OBOZREVATEL:
⠀