Trending:
Astronaut shows "alien" photo of Earth from ISS: surprised millions of people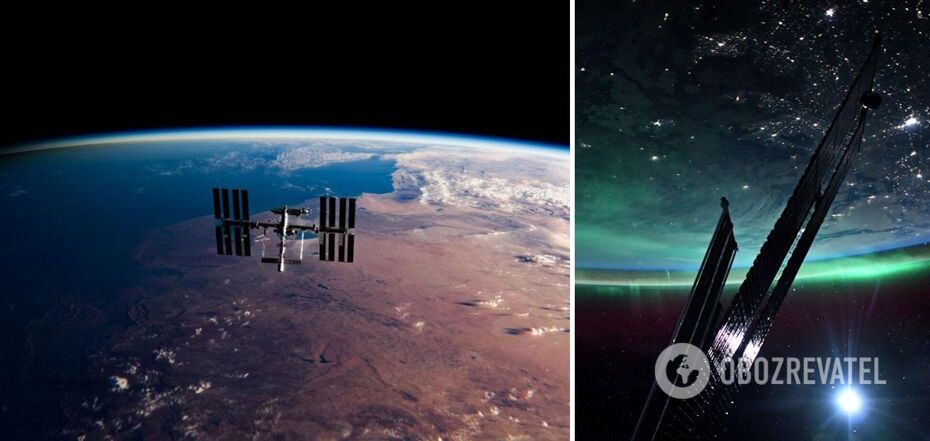 NASA astronaut Josh Cassada published a photo of the planet Earth, which in his picture looks like an alien world from a sci-fi movie. What made his photo special was the green-blue polar lights that enveloped our planet.
Kassada posted the photo on his Twitter account and delighted millions of readers. They were amazed at how unrecognizable the Earth can be from space (scroll to the bottom of the page to see the photo).
Cassad was evidently struck by what he saw as well, leaving him speechless. To describe what he saw, he could find only two words.
"Absolutely unreal," the astronaut wrote under the photo, which was viewed by more than 2 million Twitter users.
In the photo, the Earth seems to be hanging upside down in the vast darkness of space, and its atmosphere is illuminated by the incredible colors of the aurora borealis, which earthlings could observe the other day. You can see many vivid photos of the event here.
The photo also shows lights in cities that have not yet been covered by the "fog" of the aurora borealis.
Astrophotographer Andrew McCarthy called the photo of Cassada "absolutely incredible." Adding that the photo shows just how far into space the aurora borealis extends.
In addition, the impressive photo also captured the ISS solar panels, making it look as if an alien ship is approaching the planet.
Another interesting detail in the photo is the bright white, with a bluish tint, Sun. Although it is well known that people see it as yellow because of the Earth's atmosphere, it still gives the photo an unrealistic look and makes you think of a planet from another solar system.
Other users who left comments under the astronaut's post were also struck by the compositional complexity of the photo taken because usually in space photos that were not combined from several frames, you can see either the shining sun or stars, whereas Cassada managed to adjust the frame simultaneously not only to the sun and stars, but also to the aurora, and the night lights on the planet.
Cassada is a member of the SpaceX Crew-5 mission, having been on the ISS since October 2022. He will return to Earth as early as this month.
Previously OBOZREVATEL published NASA photo which showed the smiling Sun.
Subscribe to the channels of OBOZREVATEL in Telegram and Viber to keep up with the latest developments.