Trending:
Which fruit will eat the jelly and it will not get caught: one trick to avoid it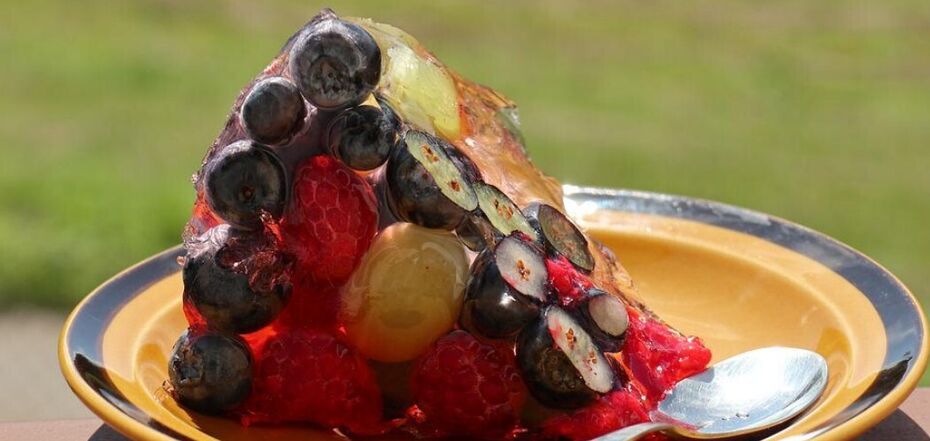 At a time when there is a wide variety of fresh fruits and berries, jelly desserts are especially relevant. They are prepared quickly enough and do not need any special culinary skills. And, at the same time, they turn out very tasty. But it should be borne in mind that not all fruits are suitable for the preparation of jellies.
The editors of FoodOboz will tell you what you can't make jelly from. It simply will not solidify.
The fruit that should not be used to make jelly is kiwi.
Why kiwi jelly won't set
This fruit is very attractive and tasty, but it is not suitable for jelly. All because it contains an enzyme that destroys the integrity of gelatin-papain. You will not be able to make a successful dessert.
Similar properties have:
gooseberry
mango
pineapple
So it's best to discard them if you want the jelly to solidify.
But it is possible to save the dessert.
If you boil the jelly or just scald it with boiling water, the enzymes will break down and won't be able to prevent it from solidifying.
What will save jelly that won't set
Very often it happens that the jelly just does not set. And often the reason is not the fruit itself, but the cooking technique. But the situation can be corrected:
{"imgSrc": "https://i.obozrevatel.com/gallery/2022/7/18/jam-2743531960720.jpg", "imgWidth":960, "imgHeight":640, "title": "Желе из смородины","sourceTxt": "Pixabey", "alt":" "}
the mass needs to be heated
add twice as much gelatin and, at the same time, stir constantly
Ensure that all the gelatin is dissolved
Also on the OBOZREVATEL, you can read the recipes: