Trending:
When to add meat to broth so that the dish turns out delicious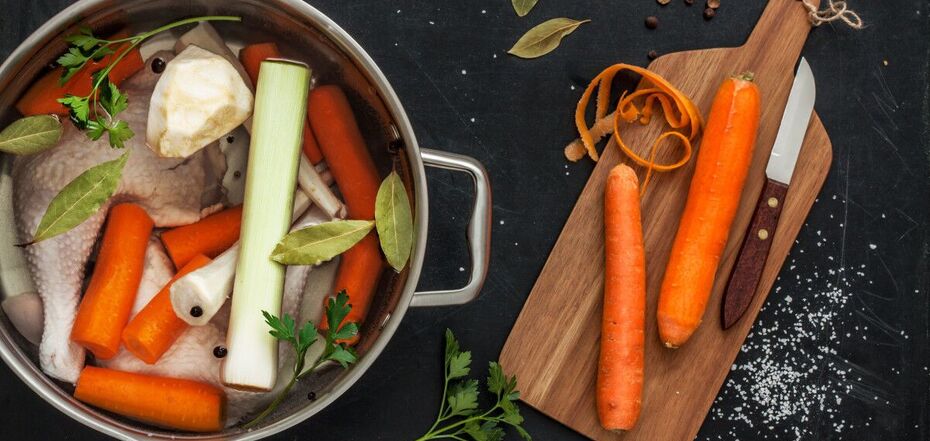 How to cook broth correctly
It is not always possible to make a delicious broth. The soup often becomes cloudy during boiling and has no rich flavor. All this is due to a failure to follow the correct technology.
Food blogger Maksym with a nickname nekuhar shared his thoughts on how to cook meat broth on Instagram. There are several nuances.
How to cook a delicious broth:
1. Use high-quality water for broth. Do not take water from the city water supply.
2. If you are cooking chicken broth, it is better to take the thigh, drumstick, or other parts with skin, and immediately cut the chicken into portions by the joints.
3. If you are cooking pork or beef broth, use either a rib or parts with small layers of fat.
4. Boil the water and then add the meat: it will be very juicy and will not produce much foam.
5. Do not drain the water when the foam comes out, just gently spoon it off for 5-8 minutes.
6. When the foam is collected, add the vegetables. Whole carrots, onions, parsnip root, fennel, etc. are ideal. The more types of vegetables you add, the tastier your broth will be.
7. After adding the vegetables, skim off any foam that comes out of them.
8. Reduce the heat to about 40% of the power and open the lid.
9. The cooking time depends on the hardness of the meat you have chosen. On average, it is about 1.5-2 hours.
10. Add salt halfway through cooking.
11. When the broth is ready, take out the vegetables.
12. The dish is ready. If you want to cook soup or borscht based on it, you need to remove the meat and cook according to the recipe. The meat should be returned to the pan at the end of cooking.
You can also find recipes on OBOZ.UA: