Trending:
What to make for school snack: more than just a sandwich and fruit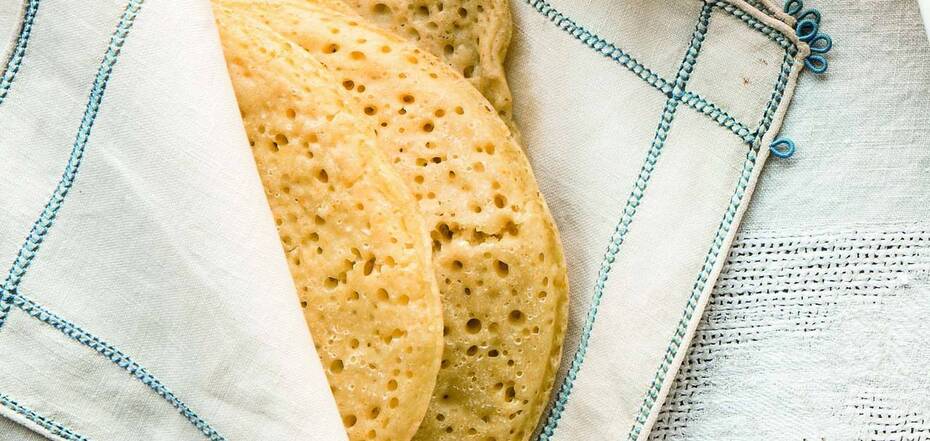 A tasty and very simple snack for kids. Source: wsj.com.
It's always hard to please the little ones with food. Especially, school snacks. After all, according to children, it should be something sweet. And parents want the food to be nutritious and healthy. Therefore, the best compromise in this situation will be Moroccan pancakes.
The idea of making Moroccan pancakes for a snack for school is published on the Instagram page of foodblogger Daria with the nickname recepti_dariko. This is a perfect combination of sweet and, at the same time, healthy ingredients.
Ingredients:
semolina - 250 g
flour - 40 g
sugar - 3 tbsp.
salt - 1/4 tsp.
dry yeast - 5 g
leavening agent - 2 tsp (10g)
warm water - 500 ml (40 degrees)
Ingredients for the filling:
Method of preparation:
1. Combine all ingredients and mix.
2. Pour in the warm water.
3. Beat for 2-3 minutes with a blender until foamy.
4. Cover with a towel and let stand for 15 minutes.
5. Fry the pancakes on a dry griddle for about 3 minutes, until the surface is opaque.
6. Place the filling on the still hot pancakes and fasten them together like dumplings.
7. Can be baked for about 10 minutes (not with cream and peanut paste because it will sweat).
Also on OBOZREVATEL you can read the recipes: