Trending:
What to add to liver pâté to make it taste delicate: a very simple ingredient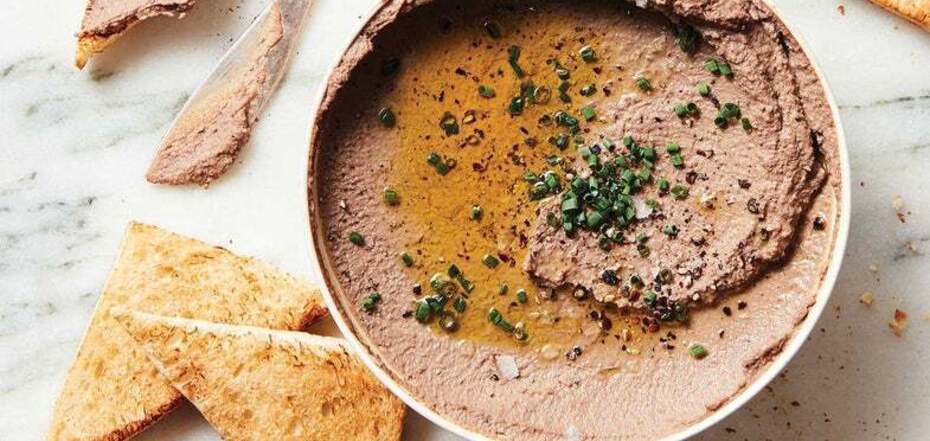 What to add to liver pâté to make it taste delicate: a very simple ingredient
Homemade pâté is a great alternative to many store-bought spreads. But quite often you can feel a very pungent taste of liver in it. All this can be corrected by adding some chicken meat. Specifically, fillet. The texture will turn out very tender and soft.
The idea of making a delicious chicken liver pâté of fillet is published on the page of food blogger Miroslava Pekariuk(myroslava_pekariuk) on Instagram. To prevent the liver from burning, after washing it, you need to blot it with a paper towel.
Ingredients:
chicken liver - 600 g
chicken fillet - 150 g
carrots - 100 g
onions - 100 g
10%-15% cream - 200 ml
butter - 100 g
salt, pepper
Method of preparation:
1. Rinse the chicken liver and blot it with paper towel. Slice it in half or smaller.
2. Cut onion and carrot in half rings.
3. fry the onion in sunflower oil, then add the carrots, then pour boiling water over everything.
4 Braise the vegetables until the water evaporates and set aside.
5. Heat the oil and fry the liver until fully cooked and golden brown.
6. Turn down the heat and add 80g of oil, let it stew for 5 minutes.
7. Mix the liver with the vegetables, add 200 ml of cream, pepper and start blending.
8. Salt to taste at the end.
9. You can put it in boxes, jars, etc., pour oil and put it in the fridge.
How to make onion marmalade
Ingredients:
onions - 200 g
honey - 40 g
sugar - 60 g
vinegar - 5 ml
water - 20 ml
Method of preparation:
1. Slice the onion.
2. roast on the fire until golden.
2. Pour water.
Wait until it has simmered a little and the water has evaporated.
4. Add sugar and stir.
5. Add vinegar, stir and add honey.
Also on OBOZREVATEL, you can read the recipes: