Trending:
Seasonal pumpkin cream soup: what to add for a better taste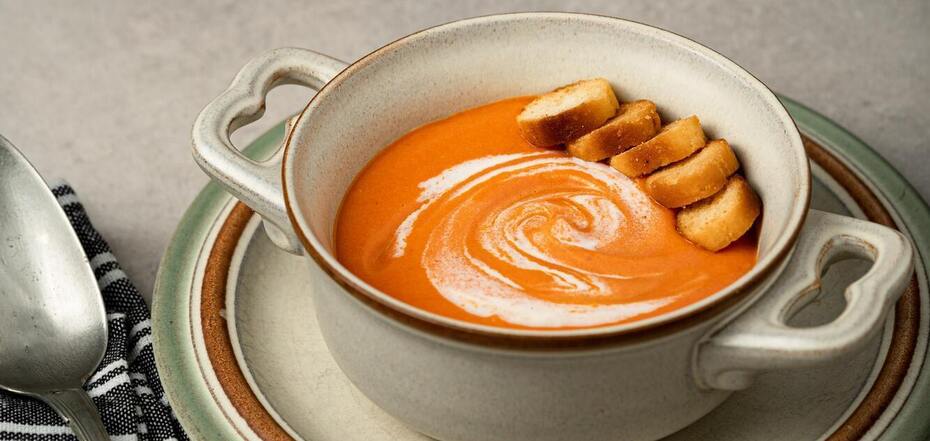 Delicious pumpkin cream soup. Source: pexels.com
Pumpkin is a rather specific product, and it is always difficult to feed your family with dishes from it. But that's because you just don't cook it right. This vegetable is a real taste of autumn. It makes a delicious puree soup, to which you need to add a toasted apple, cream, and a lot of cheese.
The idea of making baked pumpkin puree soup was published on the Instagram page of food blogger Natalia with the nickname talli_sun. The dish is very healthy and satisfying.
Ingredients:
pumpkin - 500-600 g
garlic - 2-3 cloves
onion - 1/2 pc
apple (preferably with sourness) - 1 pc
broth (vegetable or chicken. If there is no broth, you can take water) - 0.5 liters
cream (20%) - 200 ml.
cheese - 50 g
seasonings and spices (oregano, thyme, chili pepper)
salt and pepper
olive oil and butter for frying
Method of preparation:
1. Cut the pumpkin into slices and place on a baking sheet.
2. Add whole garlic cloves, salt, pepper, thyme, drizzle with olive oil, and bake at 200 degrees until the pumpkin is soft (it will take 30-40 minutes).
3. Take out, peel, and cut into small pieces.
4. Dice the onion and cut the apples into small cubes.
5. Fry the onion in butter until transparent, add the apples and simmer for 2-3 minutes (the apples should be soft).
6. Add the pumpkin and garlic. Pour in the broth (or water). The liquid should cover the pumpkin with 1-2 fingers.
7. Cook over medium heat for 10-15 minutes. 5 minutes before cooking, add spices and seasonings, salt and pepper.
8. Puree the soup with a blender.
9. Pour in the cream, stir and put on the fire. Bring to a boil (when it barely begins to bubble), remove from heat.
10. Add the grated cheese and stir. Close the lid and let stand for 10 minutes.
You can also find more recipes on OBOZREVATEL: