Trending:
Seasonal grated fig pie: how to make crispy and crumbly dough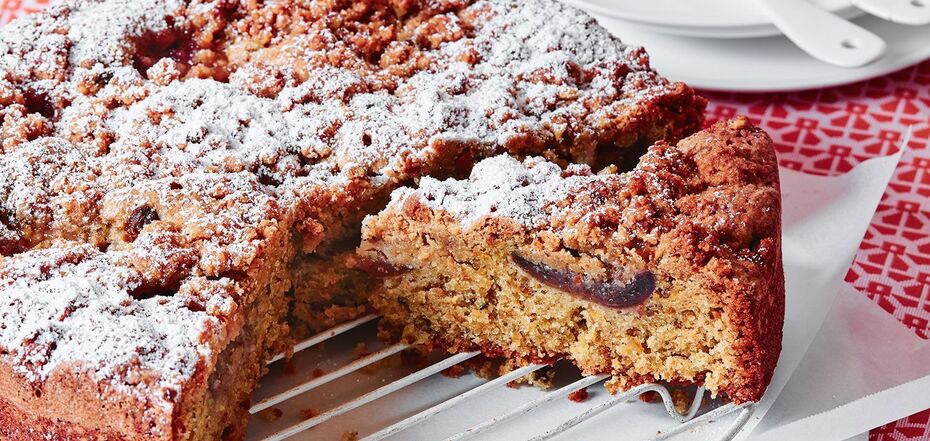 Grated pie. Source: delicious.com
Grated pie is a delicious popular pastry. It can be prepared with various fillings: jam, berries, fruit, cottage cheese. The most important thing is to make a crispy and crumbly dough.
Food blogger Inna Levenets (inna_levenets) shared a recipe for grated fig pie on her Instagram page.
Ingredients:
For the dough:
wheat flour - 240 g
raw instant oatmeal - 180 g
brown sugar - 200 g
baking powder - 3/4 tsp
salt - 1/2 tsp
vanilla
melted margarine, vegan butter or oil - 230 g
For the filling:
figs - 700 g
brown sugar - 70 g
grated lemon zest - 1 tbsp
vanilla
water - 2 tbsp
Method of preparation:
1. First, prepare the filling. To do this, put all the necessary ingredients in a saucepan, put on low heat and cook for 15-20 minutes.
2. For a better effect, you can whip the cooked filling in a blender.
3. Next, prepare the dough. To do this, mix all the necessary ingredients. Divide it into two parts, put one of them on the bottom of the mold.
4. Put the filling and the second half of the dough.
5. Bake at 180 degrees for 30 minutes. Enjoy!
You can also find more recipes on OBOZREVATEL: