Trending:
Salo in brine in a jar: a recipe for a savory snack in 3 days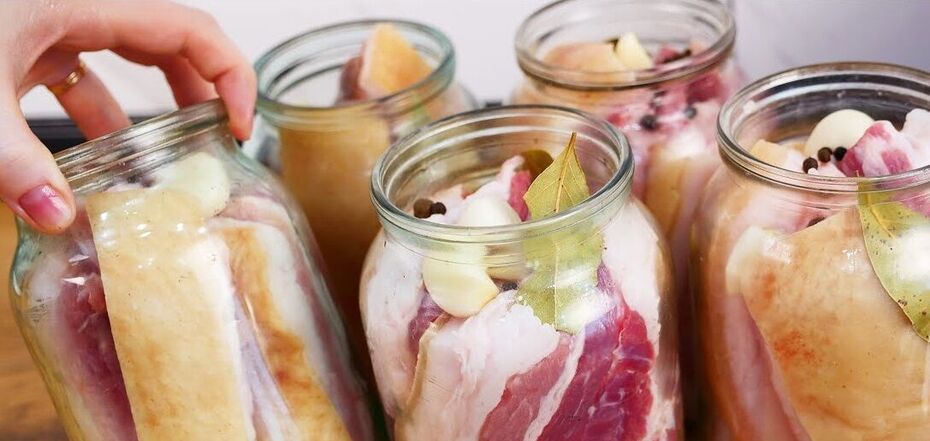 Salo in brine in a jar: a recipe for a savory snack in 3 days
Homemade lard is a tasty and quick snack for all occasions. Especially if it is baked in the oven, boiled, pickled, or salted in brine. In all cases, the main thing is not to spare the spices, so that the product is evenly cooked and spicy.
The food blogger Vita with the nickname vitala_foodblog on her Instagram page shared a recipe for pickled lard in brine in a jar, which can be eaten in 3 days.
Ingredients:
bacon - 1,5 kg
garlic
red hot pepper
thyme (optional)
salt - 150g
bay leaves
pea pepper
mustard seeds
water - 1 l
Method of preparation:
1. First, prepare the brine. To do this, mix in a pot of salt, bay leaves, peppers, and mustard seeds. Pour water and put on the fire, bring to a boil, and from the moment of boiling cook for 5 minutes. Then remove from the stove and cool completely.
In the meantime, chop the lard into medium-sized portions. 3.
3. cut the red pepper into rings, and garlic into slices.
4. In a clean jar put the pieces of lard, add garlic, pepper, and thyme.
5. Fill the jar with the cold marinade, close the lid, and put it in the refrigerator for 3 days. Done!
Important: after marinating such lard can be taken out of the jar and stored for a long time in the freezer.
Also on OBOZREVATEL, you can read the recipes: