Trending:
Nourishing and budget grated zucchini roll: how to make it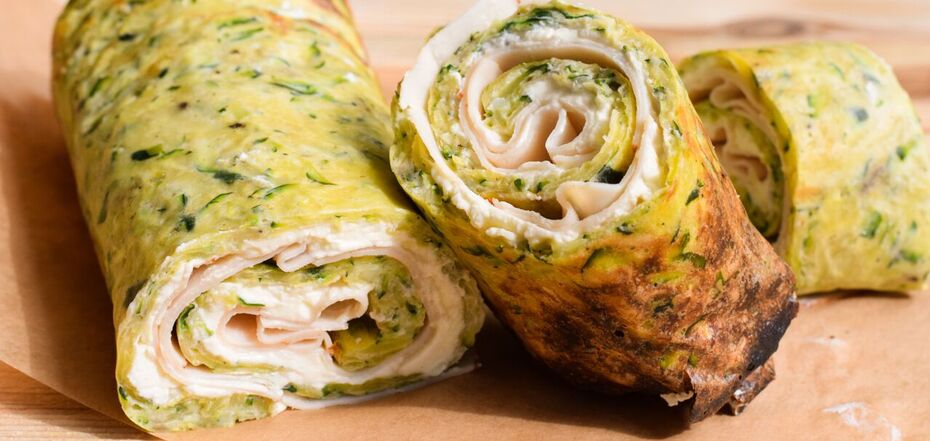 Recipe for a hearty zucchini roll. Source: abnehmtricks-und-abnehmtipps.de
Zucchini roll is a budget dish that is enough for the whole family. Vegetable pancakes need to be fried first and then baked. They hold their shape perfectly and do not fall apart while wrapping the roll.
The idea for a hearty zucchini roll is published on the page of food blogger Alina with the nickname alin_withkitchen on Instagram. For the filling, you'll need tomatoes and lots of cheese.
Ingredients:
zucchini - 2 pcs.
sour cream - 2 tablespoons
eggs - 3 units
herbs - 50 g (dill is better)
flour - 5 tbsp.
salt - to taste
vegetable oil - for greasing.
Ingredients for the filling:
hard cheese - 200 gr
melted cheese - 200 g
mayonnaise, garlic - to taste
tomatoes - 1 pc (big one or 2 medium ones)
Method of preparation:
1. Grate zucchini on a grater. Add salt and leave for 10 minutes.
2. Squeeze out all the liquid from the zucchini.
3. Add flour, eggs, sour cream, chopped greens, baking powder and mix everything until homogeneous.
4. Take out a baking tray with parchment, grease it with vegetable oil, pour the prepared zucchini mass there, flatten it out and put it in the oven to bake at 200 degrees for 25 minutes.
5. Take out and cool, and in the meantime prepare the stuffing. Add hard cheese and melted soda on small grates and the necessary garlic and a little salt stir stuffing ready.
6. After the zucchini pancake has cooled - smear it with a well-prepared filling, spread it out, put tomato slices all over the top and wrap it in a roll with parchment.
7. Wrap in clingfilm and put in the refrigerator for a few hours.
Also on OBOZREVATEL you can read the recipes: