Trending:
Fried fritters with egg and onion: a quick snack in 15 minutes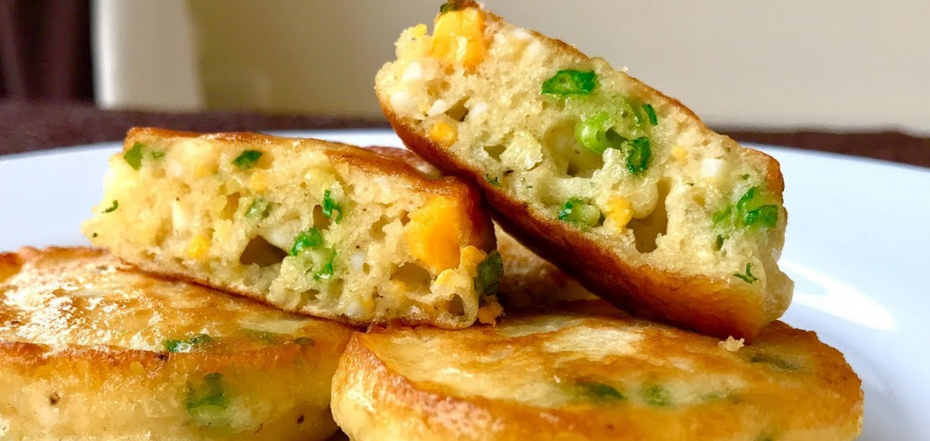 Recipe for fritters with egg and onion
Fried fritters with egg and onion are the perfect option for a quick snack in 15 minutes, as long as the eggs are already cooked. At the heart of the dish is an elementary batter on kefir, for which you need to mix all the ingredients. In the finished form, the pancakes are very hearty and somewhat reminiscent of pies.
Foodblogger Julia Simonchuk(cook_julija_simonchuk) on her Instagram page shared a recipe for fried fritters with egg and green onions. For a special flavor, you can add hard cheese to the batter.
Ingredients:
kefir - 200 ml
eggs - 2 units
hard cheese - 70 g
flour - 130-150 grams
baking soda - 0,5 tsp.
salt - 1 tsp.
boiled egg - 2-3 pcs.
green onions - 3 pcs.
Cooking method:
1. To prepare the dough, break the eggs in a deep bowl, pour the kefir and add the grated cheese. Mix everything until homogeneous.
2. Add salt and all spices to taste.
3. For the filling, pre-boil and chop the eggs. Also chop green onions. Add the ingredients to the dough, mix.
4. Add flour and baking soda and vinegar. Mix until homogeneous.
5. Spoon the batter onto an oiled frying pan and fry the fritters.
Also on OBOZREVATEL you can read the recipes: