Trending:
Elementary chocolate cake without flour: it's puffy and holds its shape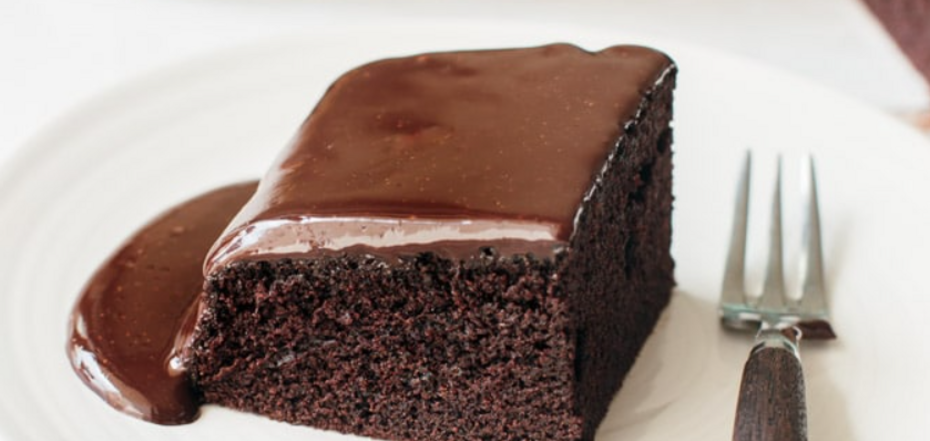 Chocolate cake without flour. Source: prettysimplesweet.com
Flour is one of the basic ingredients for a variety of baked goods. Thanks to this ingredient, the mass becomes dense and holds its shape. But such a dessert is quite caloric. Therefore, if you like lighter desserts - make such a chocolate cake without baking.
The idea of making a chocolate cake without flour is published on the page of food blogger Anastasia Zhakulina(anastasia_zhakulina) on Instagram. A delicious crispy crust forms on top.
Ingredients:
butter - 120 g
dark chocolate - 250 g
eggs - 5 units
sugar - 150 g
cocoa - 1 tbsp.
Method of preparation:
1. Melt the butter and chocolate in a water bath or pulse in the microwave.
2. Separate the whites from the yolks, whip the whites together with the sugar until peaks.
3. Add the yolks and cocoa to the melted chocolate and stir until smooth.
4. Gradually add the chocolate mixture to the whites in small portions and mix until smooth, using only a spatula (no mixer).
5. Bake at 170 degrees for 35-40 minutes. The middle of the cake should "shiver" (the main thing is not to overdo it in the oven, because then the dough will turn into an ordinary biscuit).
6. The cake can be tasted when it is completely cooled, it is better to leave it in the form overnight in the refrigerator, then it will stabilize completely. In the morning, sprinkle with cocoa.
You can also find recipes on OBOZREVATEL: