Trending:
Eat these foods more often: top 5 most powerful antioxidants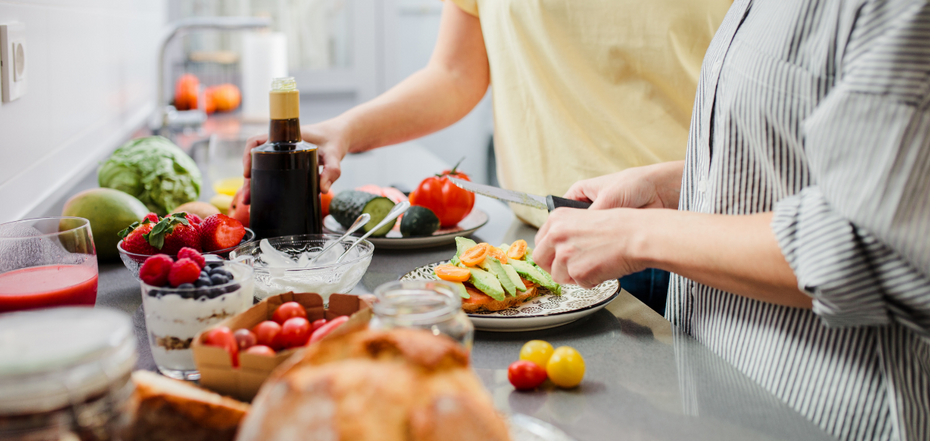 Top 5 most useful products. Source: optimumwellnessclinic.ca
During fall and winter vitamin deficiency, the body needs active protection. Therefore, the diet must contain foods with antioxidants, which are substances that fight free radicals.
That's why the FoodOboz editorial team will tell you which foods contain the most antioxidants. They are quite simple but extremely useful.
Broccoli
The vegetable is rich in a chemical called glucoraphanin, which is converted to sulforaphane, a cruciferous vegetable component with powerful antioxidant effects. The sulforaphane content is highest in raw or lightly steamed vegetables. However, eating raw Brussels sprouts is not very tasty and is also hard on the stomach. Broccoli is tolerated better.
Dark chocolate
Dark chocolate usually contains more cocoa than milk chocolate. It also has more antioxidants, such as polyphenols and flavonols, which help fight stress. These antioxidants can help reduce inflammation and increase "good" cholesterol levels.
Beans
Beans are a budget-friendly, healthy, and satisfying source of plant-based protein and fiber. Beans are also packed with antioxidants. Black and red beans usually contain the highest amounts. It should be noted that pickled beans can reduce the antioxidant content.
Berries
Blueberries, raspberries, strawberries, whatever. All berries are among the healthiest foods. They contain a lot of fiber, less sugar, and powerful antioxidants. Berries are filled with a group of dark blue, red, and purple pigments called anthocyanins.
Beets
Beets have high levels of antioxidants. In particular, beets are full of betalains, which are natural pigments that have been shown to prevent DNA damage and lower cholesterol.
Earlier, OBOZREVATEL reported which foods cannot be combined in one dish