Trending:
A flavor that saves from winter blues: how to cook sun-dried tomatoes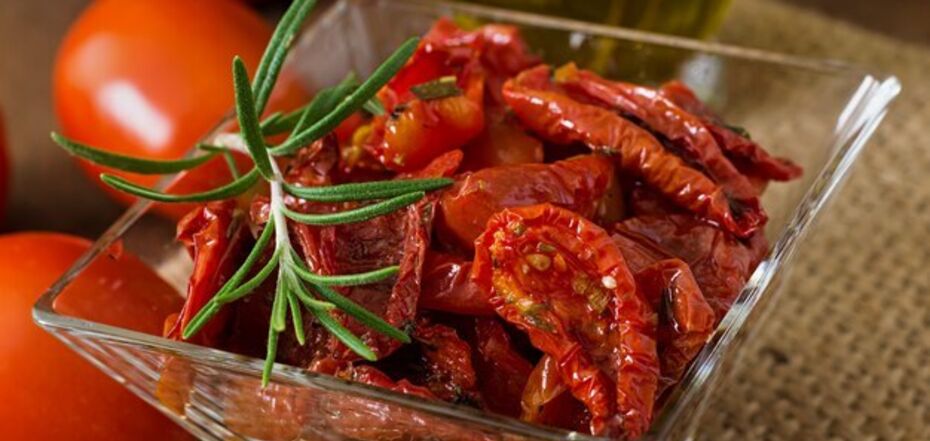 Sun-dried tomatoes for the winter table. Source: Freepik.com
Sun-dried tomatoes for the winter are a real treat for the palate. They will be a great addition to any dish, and most importantly, they will preserve the beneficial properties of tomatoes during the winter season. The drying process removes moisture from the tomatoes, which allows them to be stored for a long time without the addition of preservatives. As a result, they become sweet and flavorful.
Food blogger Emiliya Yevtushenko (@emiliya.yevtushenko) shared a recipe for sun-dried tomatoes for the winter on her Instagram page.
Ingredients for 2 liters of sun-dried tomatoes:
5 kg of cream tomatoes ( medium)
12 cloves of garlic
sprigs of fresh basil
salt and dry garlic
olive oil 800 ml - 1 liter
Method of preparation:
For tomatoes, choose the "plum" variety. Approximately 5 kg.
Wash the tomatoes well, dry them. Then cut in half and place in a drying rack, sprinkle each half with salt and dry garlic.
Dry the tomatoes at 60 degrees for about 20 to 24 hours.
Prepare the jars, basil, and peel the garlic.
Put the garlic, basil and sun-dried tomatoes in a jar
Add Italian seasonings if desired.
Pour olive oil, close the lid and send it to the refrigerator or to the basement.
You can also find recipes on OBOZREVATEL: