Trending:
"This is just the bottom": how a singer from Chernivtsi and Tayanna's brother sold out to Russia and earns bloody rubles during the war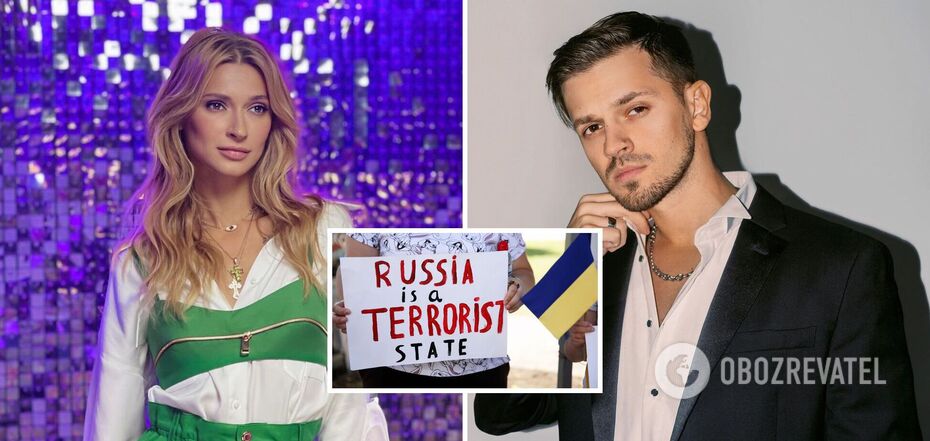 Tayanna's brother Misha Marvin sold out to Russia
A popular singer from Chernivtsi, Mykhailo Reshetnyak, better known to the public as Misha Marvin, has been working with the famous Russian label Black Star since 2015, led by the avid Putinist and Z-patriot Timati. However, after the full-scale invasion, the Ukrainian left Moscow, severed ties with the pro-Putin company and even condemned the aggressor, supporting his native country. But the star's "nobility" did not last long. Already in September 2022, the musician announced that he had returned to Black Star, and thus to Russia, and retracted all his words in support of Ukraine.
The performer is the brother of the famous Ukrainian singer Tatiana Reshetnyak, better known by her pseudonym Tayanna. The act of the corrupt relative surprised his fans, because a month before his return to the terrorist country, Marvin and his sister recorded a video of him singing Ukrainian songs. OBOZREVATEL would like to remind you how the native of Chernivtsi sold himself for bloody Russian rubles.
On May 4, 2022, a post about his dismissal from Black Star appeared on the artist's page. He said that he could no longer call himself Misha Marvin, as his name, as well as all the songs, belonged to the company. In the summer of the same year, Tayanna said in an interview that her brother had severed all ties with Russia after the outbreak of a full-scale war.
Six months have passed, and there is no trace of the artist's patriotism. In September, he published a post saying: "Yes, this is not a mistake. I am Misha Marvin again. In 99% of cases, you just need to talk to solve all problems. And that's exactly what happened. Pasha, Walter Lerousse and I have discussed everything. There are no more misunderstandings. The label transferred the rights to my name and songs to me. We remain colleagues and friends. Our cooperation will continue, but in a new format. I'm an independent artist, and the Black Star team will be my distributor and provide management."
It is not known what exactly influenced the celebrity's decision to go back to Russia at a time when the Russian army was brutally killing his civilians and destroying cities (and continues to do so to this day), but the answer is quite obvious - money.
In the aggressor country, Marvin continued to release Russian-language songs and perform for the Russian public. For Misha, entertaining the occupiers is obviously a simple matter, as long as they pay him well.
The posts condemning the war on the singer's social media, as one might have guessed, were hastily deleted. Meanwhile, Ukrainian fans who had ceased to be fans, disappointed in Marvin's position, left their honest opinions about the Ukrainian's betrayal under his other posts.
"Just the bottom", "As they say, every family is not without a freak", "Shame! You're not a Ukrainian", "Why don't you sing Ukrainian songs anymore?", "You betrayed your roots. I don't want to know about you", "Doesn't money smell?", - Internet users write.
Tayanna does not comment on her brother's position and avoids this topic in every possible way in interviews. However, she makes it clear that she does not share the views of her traitorous relative. The singer performs a lot at charity concerts, supports the Armed Forces of Ukraine and all those affected by Russian aggression.
As OBOZREVATEL previously wrote, Ukrainian blogger Natalia Bakai (Kozitska), who represented Ukraine at Miss World in 1996 and was also Vice Miss Kyiv, posted a portion of propaganda nonsense about her native country, the war and President Volodymyr Zelenskyy on her social media. However, the position of the Putinist, who, by the way, is the wife of Ukrainian billionaire and former head of Naftogaz of Ukraine Ihor Bakai, is not surprising. The woman and her family have been living in Rublevka, near Moscow, for many years and seem to easily ignore the genocide of their own people for bloody rubles. All the details are in our article.
Only verified information is available in our Obozrevatel Telegram channel and Viber. Do not fall for fakes!