Trending:
Poland's performance in the second semi-final of the Eurovision Song Contest 2023: what is known about the singer Blanka, whom Poles themselves are unhappy with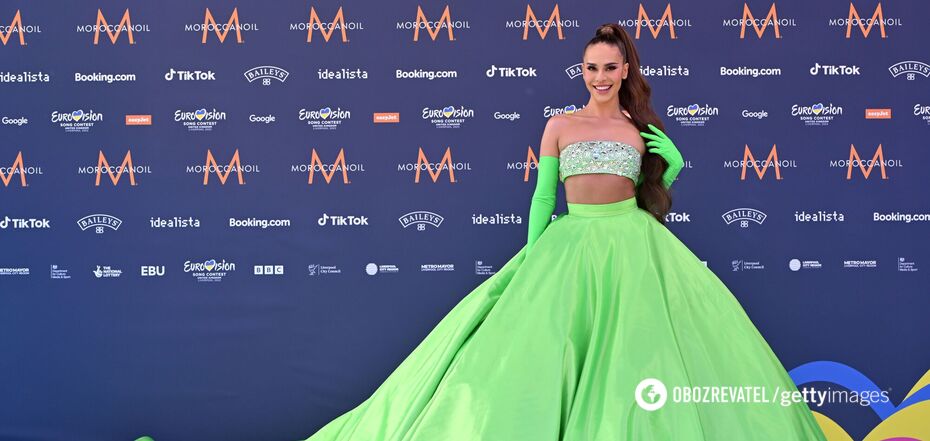 Blanka, Poland's representative at the Eurovision Song Contest 2023
On Thursday, May 11, the second semi-final of the Eurovision Song Contest 2023 kicked off in Liverpool. Representatives of 16 countries will compete for the final this time. Among them is Poland, which has already performed at number nine. This year, the 23-year-old singer Blanka from Szczecin will defend the honour of her country in the vocal arena.
The girl lit up the Eurovision stage with her song Solo. OBOZREVATEL learned about this while watching the live broadcast.
It is known that Blanka became a star in Poland as a child when she released her debut track Strong Enough at the age of 13. At the national selection in her native country, she presented the single Solo about the awareness of her own independence and dignity of a girl who is leaving a relationship with her boyfriend.
Translation of Poland's entry for the Eurovision Song Contest 2023:
Baby, it's kind of crazy
How else to phrase it?
With you, I've lost my senses
Baby, what happened to ya?
I thought I knew ya
But now it's time to face it
You're hot and cold
High and you're low
Messing with my mind
No-oh-oh, that's not how it goes
So let me spell it out
Now I'm better solo, solo
I never let me down, didi, down, down, down
And now I'm gonna show ya, show ya
Show you what it is you're missing out
Now I'm better solo, solo
I never let me down, down, didi, down, down, down
Now I'm gonna show ya, show ya
How I be getting down solo
Tell me
Now was it worth it?
Oh, playin' me dirty
But now who's laughing, baby?
Watch me
All eyes on me now
Bet you regret how
What goes around comes around
However, not all Poles are delighted with this year's representative. Many of them believe that there were more worthy candidates in the national selection, and Blanka allegedly won unfairly. Polish citizens write about this on social media and in comments under the contestant's video.
"Let's post it here again: Blanka is not the choice of Poland, it is the choice of 5 corrupt juries who feel no remorse. Thank you from the bottom of my heart in advance for not voting for this song", "We would rather have our country disqualified than this", "What a shame", "We understand your pain, Poles", "Our choice was ignored", "According to the pre-selection rules, TVP was obliged to publish the detailed results of the jury and viewers' votes. This did not happen. TVP spat in the face of viewers and participants of the preliminary selection. Doubts about the fairness of the selection are growing," internet users say.
But in Ukraine, they decided to support the Pole. In the centre of Kyiv, one of the shopping malls showed the singer's video on a huge screen. The video was posted on the Instagram page of Eurovision Ukraine.
However, some Ukrainian Eurofans also commented on the video, saying that "Blanka is not the choice of the Poles".
"But everyone knows who the real winner of the Polish selection is", "It's a shame for us. We need to support the Polish people and their choice. And not a stupid representative from Poland," Ukrainians write.
Bookmakers' forecasts are also disappointing. Poland is predicted to finish 22nd this year.
It should be noted that OBOZREVATEL is providing live text coverage of the second semi-final. Follow all the key events with us.
You can find out where Ukrainians can watch the second semi-final of the Eurovision Song Contest 2023 here. And when the grand final will take place and what you need to know about it - read our article.
Find out which of the first semi-finalists made it to the final here. Also, read how bookmakers' odds have changed after the first semi-final. Ukraine, by the way, has found itself in a new position again.
As OBOZREVATEL wrote, this year the voting procedure for the participants was changed. The instructions are described in our article.
Only verified information is available in our Obozrevatel Telegram channel and Viber. Do not fall for fakes!