Trending:
Not with soda: the best way to clean the fridge after defrosting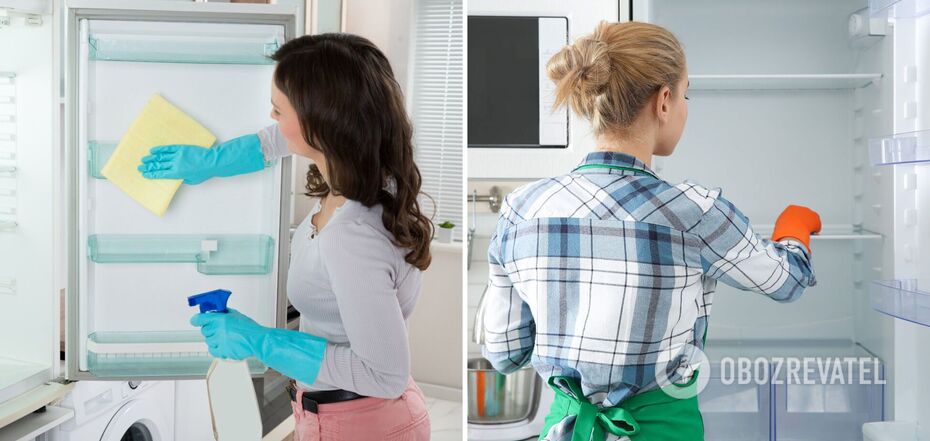 Home remedies will effectively clean the fridge and freshen the air in it.
Regular power cuts create plenty of opportunities to finally stop putting off chores and defrost the fridge. But it's not all about de-icing. It is important to know how to wash the fridge after defrosting.
OBOZREVATEL has collected several options from improvised means that will help you cope with this task. And at the same time, they will refresh the smell inside the refrigerator.
Tooth powder
This cosmetic product is specially made so gentle that it does not scratch tooth enamel. As such, it is also suitable for cleaning other materials. Dissolve it with water to a paste, use it on the walls, bottom and shelves of the fridge compartment and rinse well. Even unscented toothpowder will remove all odours well.
Toothpaste
Of course, you don't need to buy a special tube for this - it's too expensive. However, if you have a tube of expired toothpaste lying around, you can use it to gently remove stains and stubborn dirt in the fridge.
Vinegar
Vinegar has excellent deodorising properties. When its smell disappears, only fresh air remains in the chamber. In addition, it degreases surfaces well, dissolves stubborn dirt and kills mould spores that can grow in the fridge. However, you should wear gloves when working with it, because it is an acidic product that may not be very delicate to the skin.
Earlier, OBOZREVATEL talked about natural dishwashing detergents that can cope with grease even in cold water.
Subscribe to OBOZREVATEL's Telegram and Viber channels to keep up with the latest news.