Trending:
Imagine Dragons filmed a music video in a deoccupied Ukrainian village and told the story of 14-year-old Sasha, who lost everything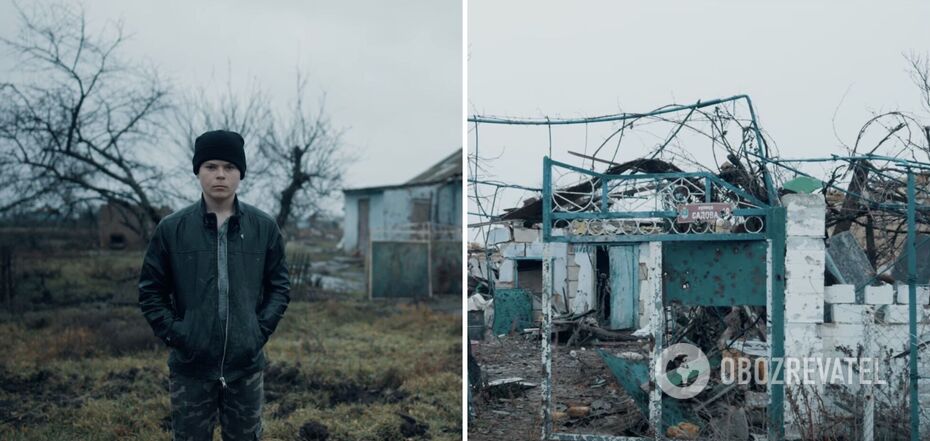 Cult Imagine Dragons shot a music video in Ukraine
The world famous American band Imagine Dragons, whose members are ambassadors of a charity platform UNITED24, shot a video in a deokupied Ukrainian village. Earlier it became known that the cameraman and director of the band came to Ukraine in winter, but the reason was not disclosed. As it turned out, they filmed the story of 14-year-old Sasha, who lost everything to Russian terrorism with his family, and were involved in volunteer work.
The music video was made for the song Crushed. The video appeared on their YouTube channel (scroll to the bottom of the page to see photos and video).
Throughout the video, the band's fans were shown shots from the destroyed village of Novogrigorivka in the Mykolaiv region and introduced to the main character. The video was made to support the "Restoration of Ukraine" movement.
The video showed Sasha's house and his murdered neighbors, and told how the schoolboy hid in a bomb shelter. The child, who survived hell, gave viewers a tour of the destroyed school, the library, and the streets with rockets sticking out of the ground.
"This is Sasha. He is 14 years old. His village was occupied for five months. There was nothing left here. Sasha survived the shelling by hiding in a shelter underground. His neighbors did not survive. The front of his house was destroyed. Sasha and his family lost everything. His survival story is one of thousands. We unite with our Ukrainian friends. We love and support all of you," is told throughout the song.
According to the artists, the village, where the schoolboy has only recently returned for the first time, still lacks electricity and other necessary communications.
"Sasha's story is heartbreaking, like thousands of similar stories of people in desperate need of help. Even today, Sasha's family lives without electricity and cannot use any other utilities. We hope that people will take the opportunity to contribute through UNITED24 and share information for the sake of Ukraine's recovery," commented Dan Reynolds, frontman of the band.
As OBOZREVATEL wrote, Imagine Dragons performed at the Opener festival in Poland with a speech about support and solidarity. As it turned out, the frontman of the band reads letters from Ukrainian fans and shares their grief. Also on June 5 in Prague, he raised a blue-and-yellow banner on stage, which was given to the band by a refugee from Kharkov, a resident of the completely destroyed Pivnichna Saltivka.
Only verified information on our Telegram-channel Obozrevatel and Viber. Do not be fooled by fakes!