Trending:
How to wash a blanket that won't fit in the machine: the French way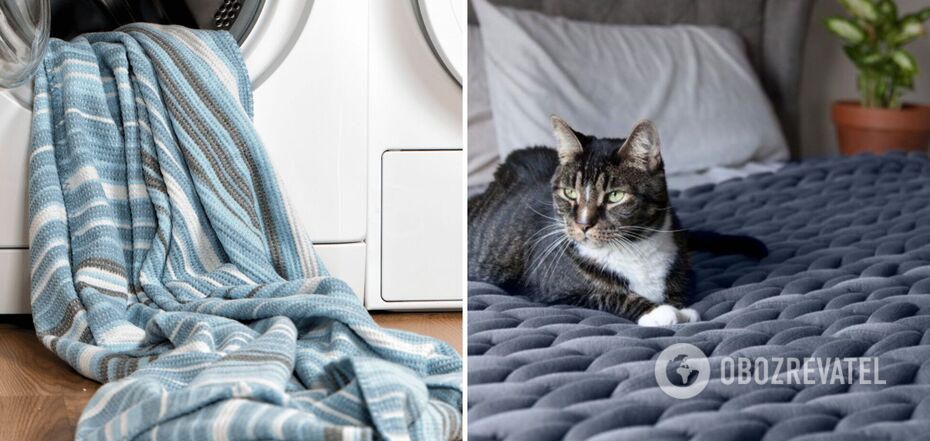 A blanket can be well washed without a washing machine
In anticipation of the big spring wash, when winter items need to be prepared for storage for the warmer season, many are concerned about the question of how to wash blankets and bulky plaids? Often they just won't fit in the washing machine. Of course, you can try to shove them in there by force, but in this case they will not wash properly because they are too dense.
OBOZREVATEL tells about a method which is used by housewives in France. It helps to clean things from dust accumulated during the winter without a machine.
To use this method, you need to fill the bathtub with warm water of appropriate temperature and dissolve in it a small amount of detergent - either powder or liquid. In this solution, you need to put a blanket for four hours.
After the thing has soaked, it is necessary to "knock it out". To do this, it is necessary to trample on it as long as it lies in soapy water. You can do it barefoot or in clean rubber boots. The blanket should be periodically turned over.
Then the water is drained and the blanket is rinsed in clean water in the same way. Usually 3-4 changes of water are enough. After that, you need to let the blanket to drain, for example by laying it on a rack over the bath or on several stools. When it is no longer dripping, it can be dried in the normal way.
Earlier OBOZREVATEL told about a Japanese way to wash kitchen towels without powder.
Subscribe to the channels OBOZREVATEL in Telegram and Viber to keep up with the latest news.