Trending:
Prigozhin turned to Shoigu for help, whom he recently openly mocked: a counteroffensive by the Armed Forces of Ukraine is not far off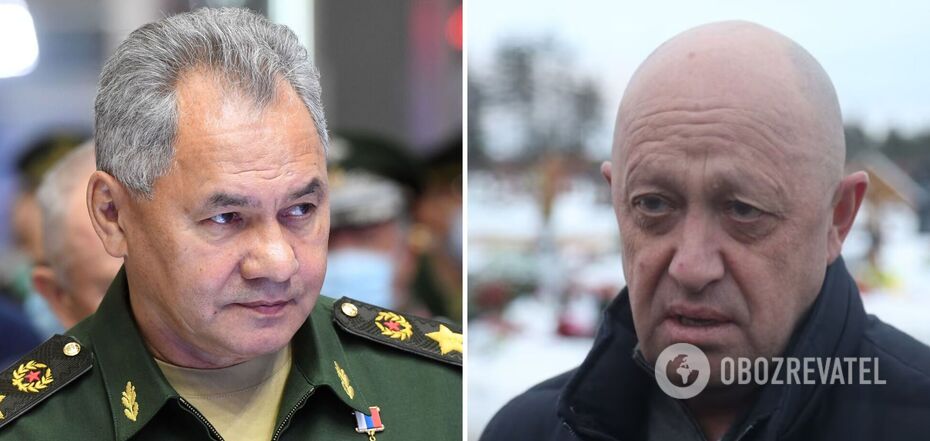 Prigozhin addressed an official letter to Shoigu
Yevgeny Prigozhin, the owner of the terrorist group "Wagner", addressed an official letter to Russian Defense Minister Sergei Shoigu. He asked for help for his mercenaries.
The press service of "Putin's cook" published his letter dated March 20. In his appeal, Prigozhin asks for help repelling a Ukrainian counterattack, which he says should take place in late March or April.
He also claims that the Wagnerites "control about 70% of the territory of Bakhmut and continue their offensive."
According to Prigozhin, he allegedly has intelligence that the Ukrainian Armed Forces are planning to launch "dissecting flank strikes" to cut off the Wagner units from the main Russian forces and calls on Shoigu to "take measures" to prevent this.
At the same time, Prigozhin has "forgotten" how he publicly criticized and scandalized Shoigu, and now calls him "dear," addressing him by his first and patronymic names.
Recently, Prigozhin also complained that the Armed Forces of Ukraine had pulled new groups to Bakhmut and asked for ammunition and that the "Wagnerites" be helped to cover the flanks.
To recap, relations between Yevgeny Prigozhin and the top military leadership of the Russian Federation have long been strained. "Putin's cook" has repeatedly complained about the lack of a proper supply of ammunition to his fighters and has publicly insulted officials of the Russian Defense Ministry, including its head, Sergei Shoigu. He also called for Shoigu's son-in-law to be sent to the war zone, threatening that he himself would take care of his "training" and "correction.
As OBOZREVATEL reported:
Putin's recent favorite head of the "Wagner" PMC, Yevgeny Prigozhin, lost his status. His influence on the situation on the sidelines of the Kremlin is practically reduced to zero. One of the reasons for this turn of events was the ambitions of Prigozhin, with which he tried to crush the Russian generals.
Shoigu "bypassed" Prigozhin and started to directly recruit prisoners into the army.
The owner of the Wagner PMC, Yevgeny Prigozhin, may be deprived of his main source of funding.
Only verified information in our Obozrevatel Telegram channel and Viber. Don't fall for fakes!