Trending:
"Ukraine is Europe's shield": Reznikov explained why Russia must be stopped and pointed to the consequences of war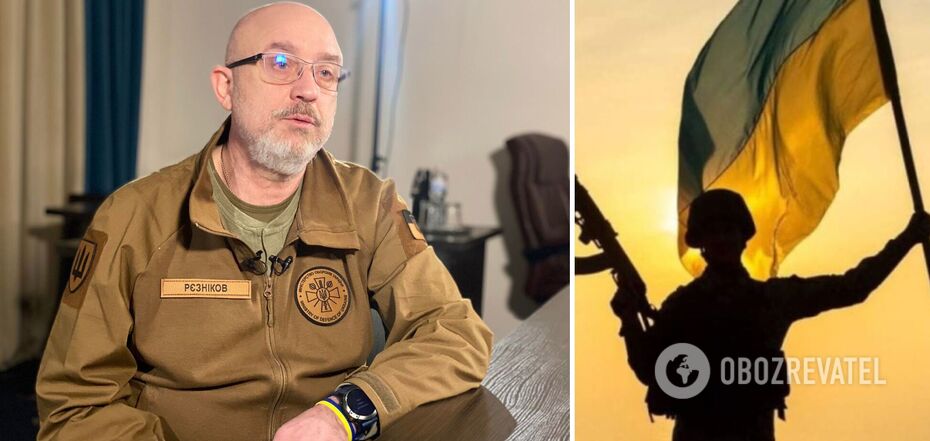 Reznikov said that the West is interested in Ukraine's victory
Ukraine's victory in the war unleashed by Russia is in Europe's interest because our soldiers "destroy a military force that targets European values and freedoms. This is not a local conflict, but a "clash between civilizations," the results of which will have consequences for the entire world.
Ukrainian Defense Minister Oleksiy Reznikov made relevant statementsat the European Defence & Security Summit,Suspilne reports."Ukraine is Europe's shield in the east of the Russian threat," he said.
The head of the country's defense ministry pointed out that many considered a war of this scale impossible in Europe at all. Some states disarmed their armies in exchange for Russian gas and paid little attention to defense needs.
"The U.S. has become Europe's main security donor. At the same time, Europe developed a critical dependence on Moscow," he recalled.
"The Kremlin was issued an arrest warrant for the kidnapping of thousands of Ukrainian children. However, Russia has a veto power (in the United Nations Security Council. - Ed.) on international affairs. This is a perfect illustration that the UN mechanism in its current form does not meet global security challenges," Reznikov said.
In addition, Moscow allows itself open nuclear blackmail and it is "the final nail in the coffin of yet another component of the global security architecture.
"Our war with Russia is not a local clash. There is no local solution-tactics or territorial change-that will end this war. In fact, it is a clash between civilizations, and its results will have repercussions for the entire world. If Russian aggression succeeds in any way, it will embolden every regime interested in using force to get its way. Therefore, it is in Europe's best interest for Ukraine to win," the minister emphasized.
In his opinion, Ukraine is now fulfilling the mission for which NATO was created. Our country must become a member of the North Atlantic Alliance in the future, there is no alternative.
"The Baltic Sea will become an internal sea of NATO. There is no real alternative to the Black Sea also becoming a NATO sea," the head of the Defense Ministry added.
As OBOZREVATEL wrote:
- On May 10, at a meeting of the North Atlantic Alliance Military Committee, the defense leaders of NATO member states reaffirmed their support for Ukraine in its fight against Russian aggression.
- Earlier, former US Secretary of State Hillary Clinton said that the international community should help Ukraine on the eve of its expected counterattack. She called on NATO member states to increase the pace and scale of military assistance.
Only verified information on our Telegram channel Obozrevatel and Viber. Do not be fooled by fakes!