Trending:
The Crimean bridge was completely paralyzed due to a missile attack. Video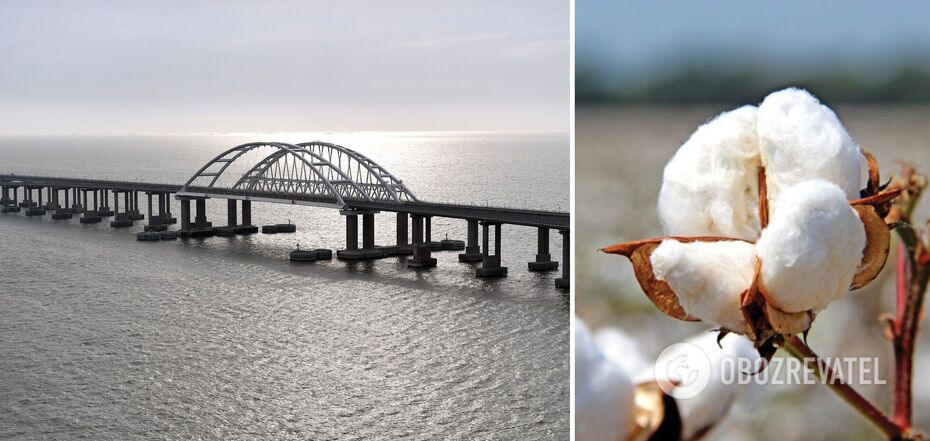 Occupiers claim ''shot down Ukrainian missile'' near Kerch, traffic on Crimean bridge blocked for more than an hour
The Crimean bridge was completely blocked for more than an hour on the afternoon of July 9. The occupation authorities attributed it to an attempt by Ukraine to hit it with a missile near Kerch.
This is reported by Russian propagandists, writes NEXTA Live. At the same time, the gauleiter of temporarily occupied Crimea Sergey Aksenov assures that the missile was allegedly shot down by Russian air defenses, while videos from the occupied peninsula appeared online.
"Traffic on the Crimean bridge is temporarily stopped in both directions. According to Russian Telegram channels, this is due to an attempt by the Ukrainian armed forces to attack its part near Kerch," the publique reported.
Moscow-appointed Crimean Gauleiter Sergei Aksenov habitually hastened to praise Russian air defenses and assure that the missile with which Ukraine allegedly tried to attack the peninsula was successfully intercepted.
"A cruise missile was shot down by the air defense forces near Kerch. There is no damage or casualties. I ask everyone to keep calm and trust only verified sources of information," the collaborator wrote at 12:16 p.m.
However, already after Aksenov's statement, the network reported about the blockage of traffic over the Kerch Bridge and began to appear interesting videos.
"And a few minutes ago, the occupation administration of Crimea assured that all the attacks were successfully repelled by air defenses," NEXTA Live commented on them.
Meanwhile, Kerch residents reported explosions that appeared to have already occurred after the "successful work of Russian air defenses." Corresponding reports appeared in the "Crimean Wind" channel at 13:25.
At about 1:20 p.m., Russian occupiers and collaborators began announcing the resumption of road and rail traffic across the Crimean bridge.
The so-called "minister of transport" in the occupation Crimean "government," Nikolai Lukashenko, and "advisor to the head of the government," Aksenov's traitor Oleg Kryuchkov, made relevant statements twice to be more convincing.
The traffic was completely stopped for more than an hour.
As a reminder, it was previously reported that Gauleiter Aksenov became agitated over the cruise missile that was shot down near Kerch. Propagandists assure that it was allegedly a Ukrainian S-200 missile converted to hit ground targets.
Only verified information in our Telegram-channel Obozrevatel, Threads and Viber . Do not be fooled by fakes!