Trending:
"Our soldiers deploy a Patriot battery in 40-45 minutes, Ukrainians do it in 25": an American instructor praised the skills of the Ukrainian Armed Forces soldiers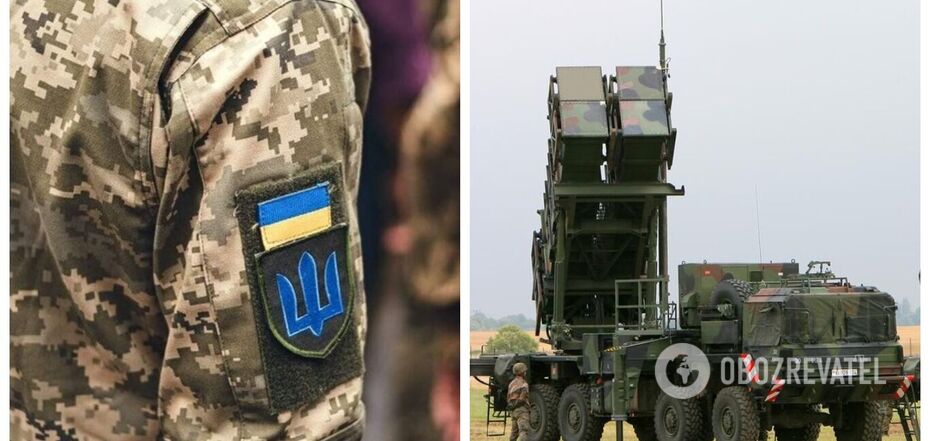 How Ukrainian soldiers are trained to use Patriot air and missile defense system in the United States
Ukrainian servicemen, who are trained to work with the Patriot air and missile defense system, have shown better results than their American counterparts. The Armed Forces of Ukraine spend almost half as much time deploying the system.
"Our soldiers deploy a Patriot battery in the field in 40-45 minutes. The Ukrainians do it in 25. They are very good. They are very optimistic, given the situation at home," a U.S. instructor told a Voice of America reporter who visited Fort Sill (Oklahoma) military base. It is there, at the U.S. Army Field and Air Defense Artillery School, that 65 of our defenders are mastering new military equipment.
It is known that both men and women are involved in the training program. The youngest member of the team is 19, the oldest is 67. The training will tentatively come to an end by the end of March 2023.
The training program for the Ukrainians was somewhat different from the standard one. It was accelerated (from the usual six months to ten weeks), and the Armed Forces changed the training scenarios and customized them based on their own combat experience.
The defenders train six days a week, from 7:00 a.m. to 5:00-6:00 p.m. Some classes are held outdoors, others in training centers using simulators
Brig. Gen. Shane Morgan, Fort Sill's commanding general, said the Ukrainian military is impressive. "They are absolutely a quick study due to their extensive air defense knowledge and experience in a combat zone," he acknowledged.
It is noted that the Ukrainians took even less than 10 weeks to complete the full course. In the remaining time, they honed their skills.
As for the language barrier, not all members of the Ukrainian team had a good command of English, but the U.S. military solved this problem by finding interpreters.
"We learned as much from the Ukrainians as we taught them ourselves. How many actual air target intercepts did the U.S. battalion commander have? Zero. How many such intercepts does a Ukrainian commander have? I don't know the exact number, but a lot. They have real combat experience - they have successfully shot down Russian targets. Most of our soldiers didn't have to do that. It gave us valuable knowledge of tactics, techniques, and procedures in a real war that we might not have thought of," the American military official admitted on condition of anonymity.
As OBOZREVATEL reported:
- On December 21, 2022, the White House officially announced the transfer of Patriot air defense systems to Ukraine.
- Recently, CNN citing Pentagon officials, said that Patriot surface-to-air missile systems would be deployed to Ukraine faster than originally planned.
- When asked when the Patriot systems would arrive in Ukraine, Yurii Ihnat, a spokesman for the Ukrainian Air Force Command, said: "You'll find out when the first rashists aircraft is shot down."
Only verified information on our Obozrevatel Telegram channel and Viber. Don't fall for fakes!