Trending:
Kyiv City Council intends to terminate land lease agreement with Russian Embassy - Klitschko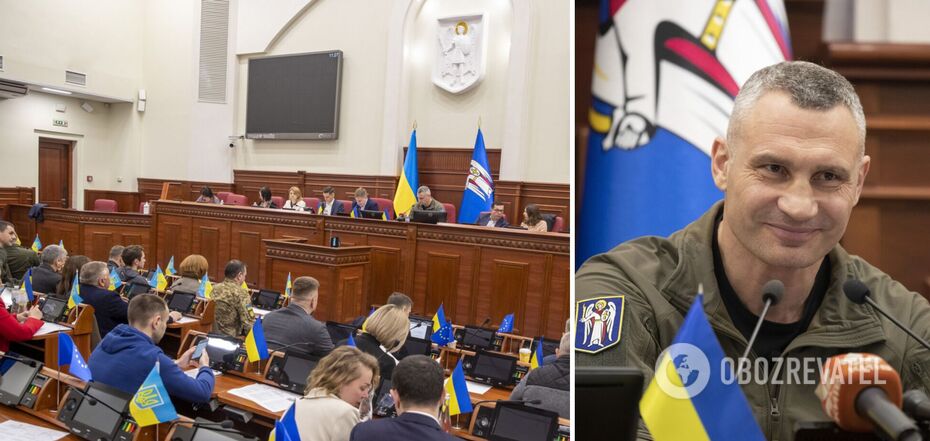 Kyiv to launch development of documentation for creation of national military cemetery in Bykivnia
Today, on April 20, 2023, the Kyiv City Council is to consider terminating the land lease agreement with the embassy of the aggressor country, Russia. This was announced by Kyiv Mayor Vitalii Klitschko at the beginning of the Kyiv City Council meeting.
"I think the decision will be unanimous. We will both terminate the lease agreement and appeal to the government to return the property of the Russian barbarians' "diplomatic mission" to the property of the Ukrainian state," Klitschko said.
Also at today's meeting, the deputies plan to terminate the land lease agreements on Volodymyr Descent to prevent construction on it and to prevent the distortion of the slopes that are part of the buffer zone of St Sophia, a UNESCO heritage site.
The mayor stressed that Kyiv is starting the procedure for creating a Memorial to the Defenders of Ukraine.
"Today, Kyiv will launch the development of documentation for the creation of a national military cemetery in Bykivnia. The state is responsible for its creation, and the government has determined the location. The capital is ready to contribute to the creation of a memorial to our heroes in every possible way," Klitschko said.
Earlier, the city council supported the government's proposal to create a military cemetery on Lysa Hora. But it did not find support from the public. So now we are talking about Bykivnia.
"The city owns 8 hectares of land in this area. And today we will allocate them and, in fact, begin the procedure for organising the memorial. Nearby - about 90 hectares - is state land. Thus, the total area of the national memorial cemetery of the defenders will reach almost 100 hectares," said Vitalii Klitschko.